Published 20th September 2022
Lloyd of the Flies launches on CITV
Aardman is pleased to announce that its brand-new family comedy series Lloyd of the Flies, premiers on CITV today at 5pm. Watch the trailer for the series below: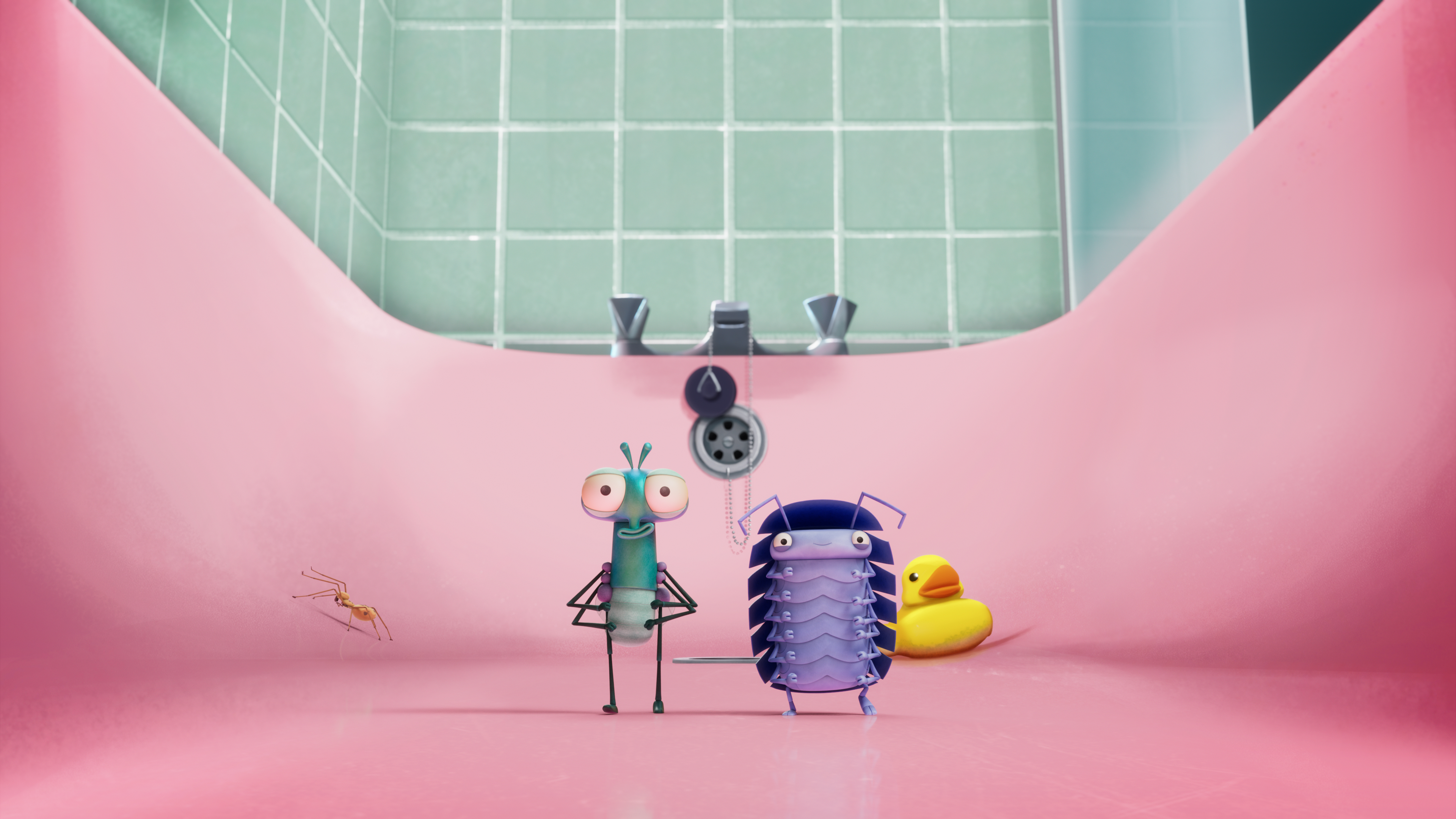 The 52 x 11' series follows the adventures of Lloyd B Fly, a housefly who lives with his family – including 224 maggot siblings – inside a compost bin they call home. As the middle child of 451, Lloyd is a young fly with plenty to prove. With his best friend Abacus Woodlouse, his little sister PB, and eccentric tagalong Cornea Butterfly at his side, Lloyd is all set for misadventure in a family comedy of entomology. The series draws inspiration from the weird, wonderful, and bizarre world of insects and shines a light on what they get up to when we're not paying attention.
Alongside Tom Rosenthal (Friday Night Dinner), Alex Lawther (The End of the F***ing World, Black Mirror) and Lauren Patel (Everybody's Talking About Jamie), the cast includes Derry Girls star Jamie-Lee O'Donnell, who plays Louse Hunter, a spider who only hunts woodlice for the thrill of the chase, and Callum Scott Howells (It's A Sin), in the role of Lloyd's nemesis, Berry.
Lloyd of the Flies has been created and directed by Matthew Walker. He is joined by Co-director and Voice Director Jane Davies. The series covers key themes of family and friendship with comedy and misadventure around every corner.
Lloyd of the Flies is the first "in-house" CGI series that Aardman has produced entirely from its creative hub at its headquarters in Bristol. The production was supported by the BFI-managed Young Audiences Content Fund (YACF). The fund supports the creation of distinctive, quality content for young audiences, and is intended for providing content that informs our understanding of the world, stimulates knowledge and learning, as well as representing diversity and alternative viewpoints. Lloyd of the Flies introduces families to the weird and wonderful world of insects in a way that is both informative and entertaining for all audiences.