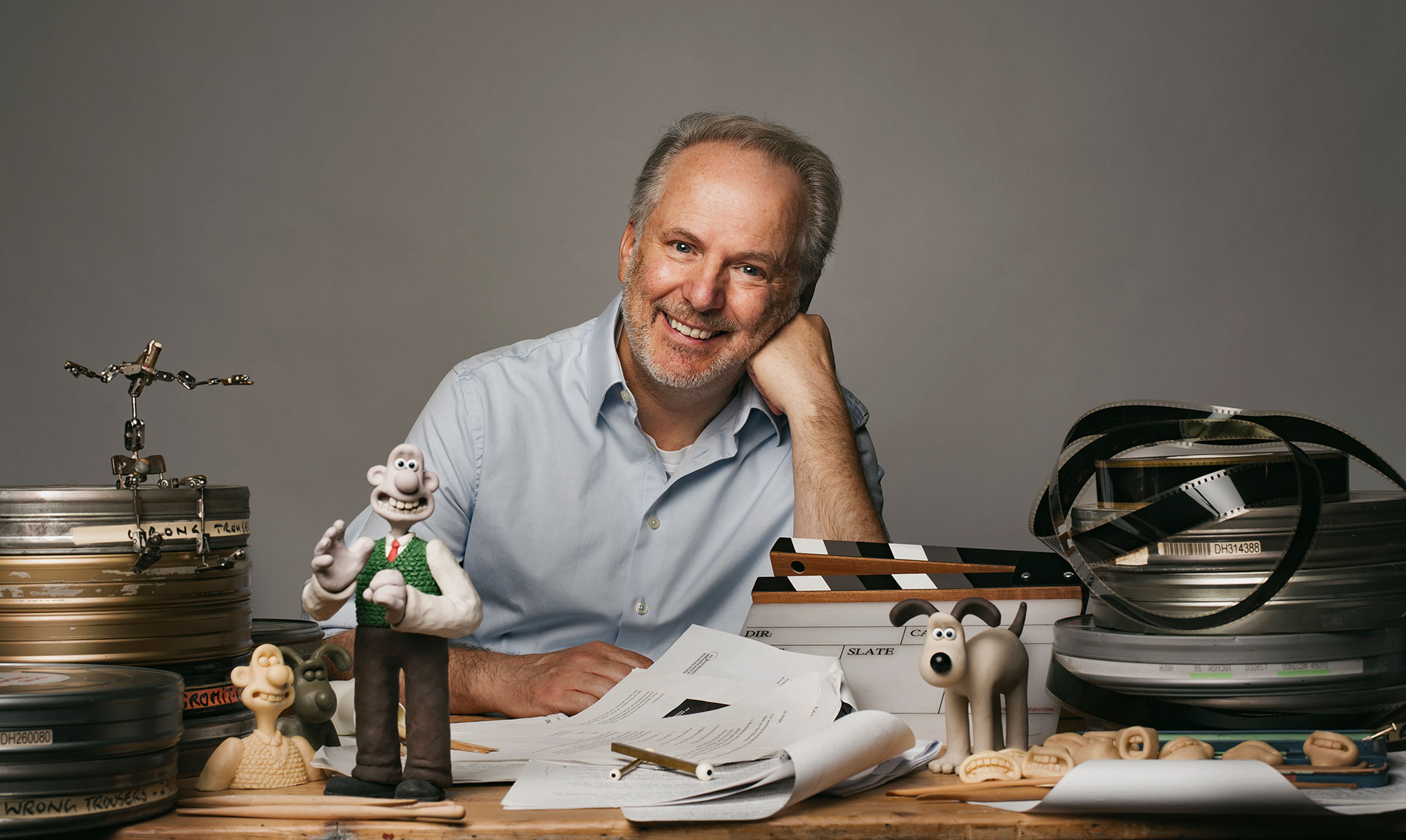 Nick's Early Days
Nick was born in Preston, Lancashire. As a boy, Nick loved drawing, especially cartoons as he was a huge fan of the The Beano comic. He would use his mother's home movie camera to record his early films; his childhood interest in film-making continued, leading Nick to study animation at the National Film and Television School in Buckinghamshire. It was during his time here that Nick created the characters that would develop into Wallace and Gromit.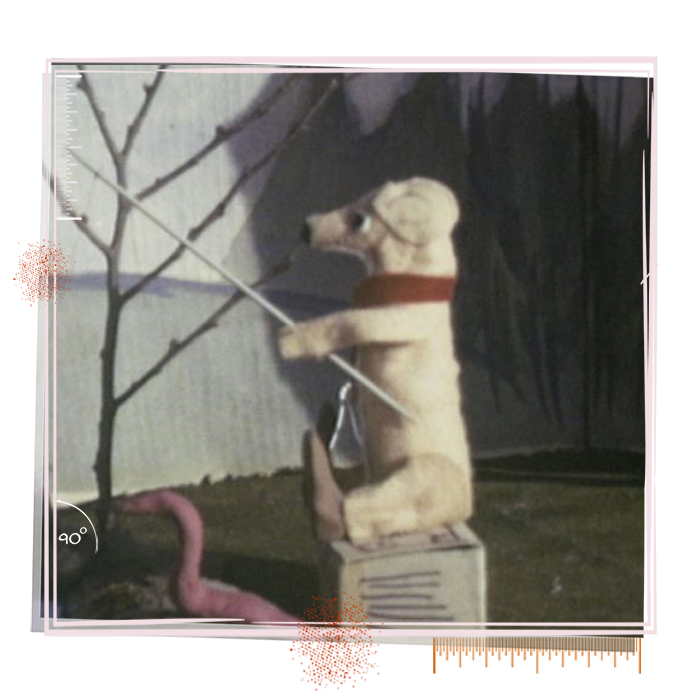 Creating Wallace & Gromit
Nick created a bald inventor and his intelligent dog assistant for his graduation project, and used traditional stop-motion techniques to bring his characters to life. However, the labour-intensive nature of creating an animation in this way meant that Nick's film wasn't complete when he finished his film course.
Nick invited Aardman's Peter Lord and David Sproxton to the National Film and Television School as guest speakers, having seen their animated films and Morph on television. At the time Nick was making his graduation film, which was to become the much loved "A Grand Day Out". Peter and David, who had only recently established Aardman, mentioned they were on the lookout for an animator to come and help with various projects, and Nick ended up visiting Bristol for 2 summers to help them mostly with their work for BBC TV. Nick first worked on prop-making for Morph, Aardman's lovable terracotta hero! He then moved onto animating Morph the following summer and later joined Aardman full time in 1985 to work on various other projects including a Channel Four funded short called Babylon, and the multi award-winning video for the track 'Sledgehammer' by Peter Gabriel.
The Aardman team then to helped Nick complete his graduation film and later embarked on the "Lip Sync" series of 5 minute films for Channel Four. Nick took on one of these films and created "Creature Comforts". By the time both films were finished it was 1989 and both "A Grand Day Out" and "Creature Comforts" got Oscar® nominations in the short animated film category. Creature Comforts took the award at the 1990 ceremony and Nick started on his collection of the gilded statuettes, adding to it regularly over the next few years.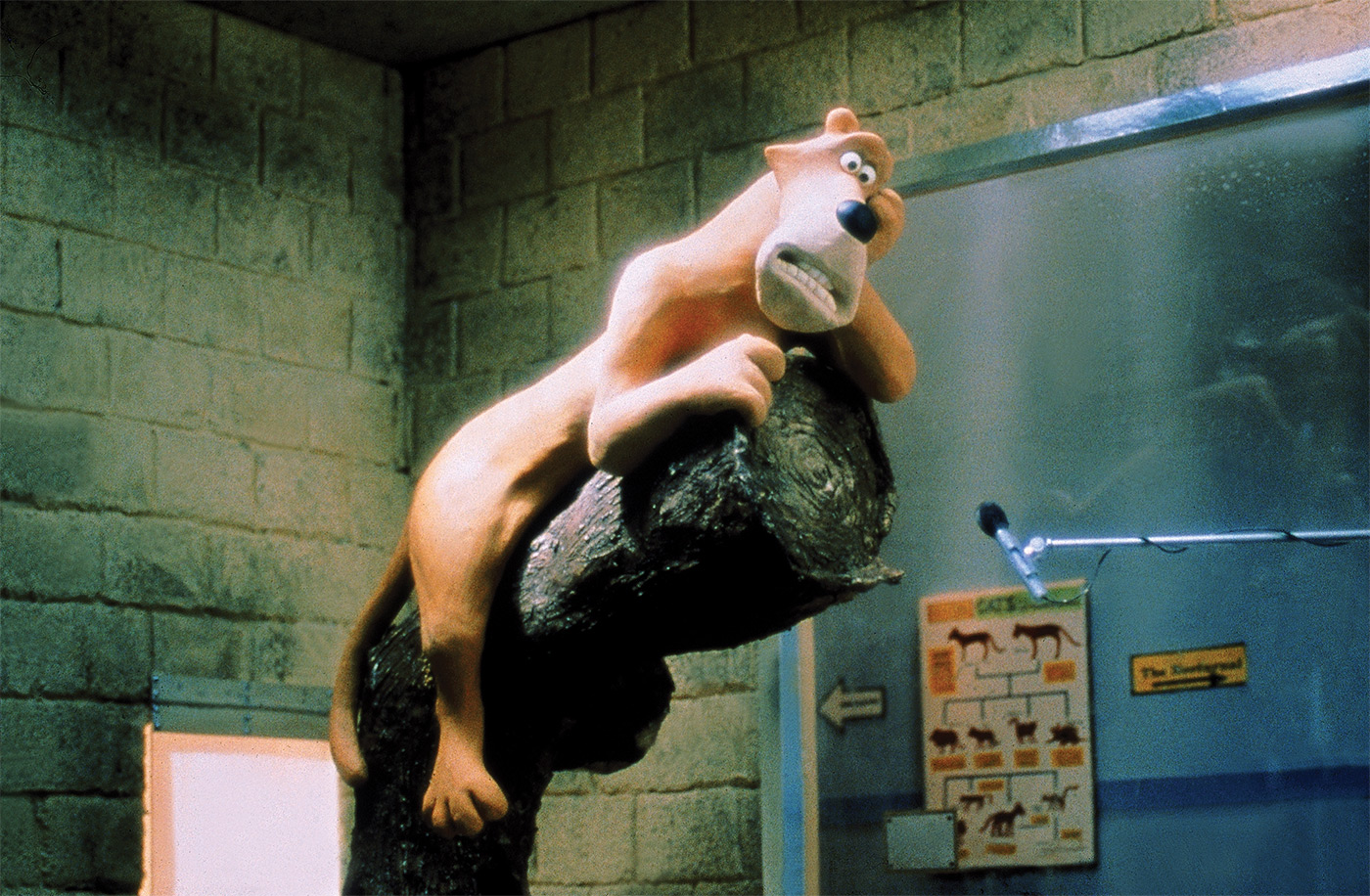 One of the most frequently asked questions to Nick is where he got the inspiration for Wallace and Gromit from. In Wallace's case, this came from his own family:
The visual look of Wallace was inspired by a postman Nick knew called Jerry; he was later renamed after a Labrador Nick encountered on a bus in Preston. Gromit, meanwhile, got his name after Nick heard his brother, an electrician, talking about 'grommets' – rings, or washers, used in the trade. Gromit's intellectual, cultured character is perhaps a little inspired by the character Snowy from Tintin - Hergé's classic cartoon creation was a favourite of Nick's when he was growing up.
Academy Award Winners
With the release of subsequent Wallace and Gromit films, the public quickly took Nick Park's creations to their hearts. The film industry was pretty impressed too, with Wallace and Gromit films winning three Oscars® to date!
On the back of his Oscar® win for A Close Shave, interest in the man behind the Wallace and Gromit films really started to pick up, with Nick featuring in the Sunday broadsheets and tabloids. Nick was also awarded a CBE 1996 and later that year flew out to New York to do some publicity for fans in the US. It was during this trip that the original Wallace and Gromit models from a Close Shave went missing during a mix up in a New York taxi! Thankfully Nick was eventually reunited with the models. On their flight back to the UK, Nick's fellow passengers were assured by the captain that "We have Nick Park on board, and Wallace and Gromit are safely in the hold!" The whole plane gave Nick a hearty round of applause!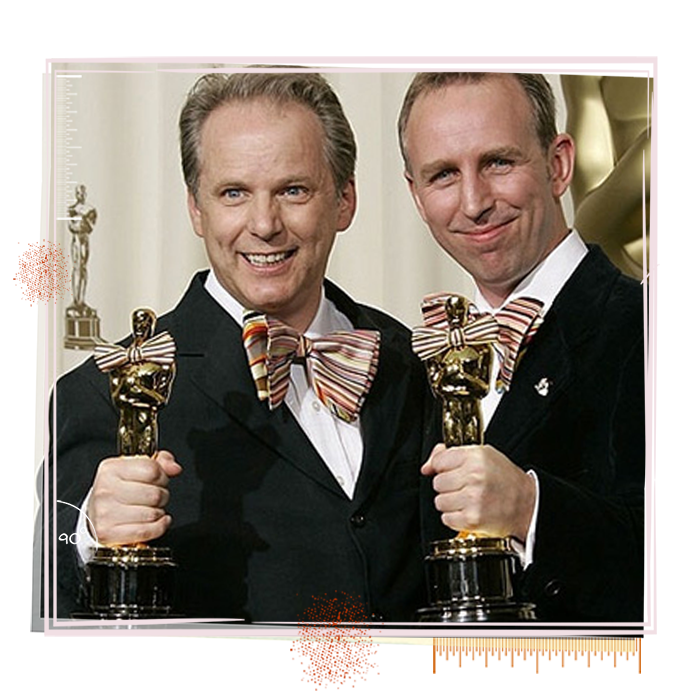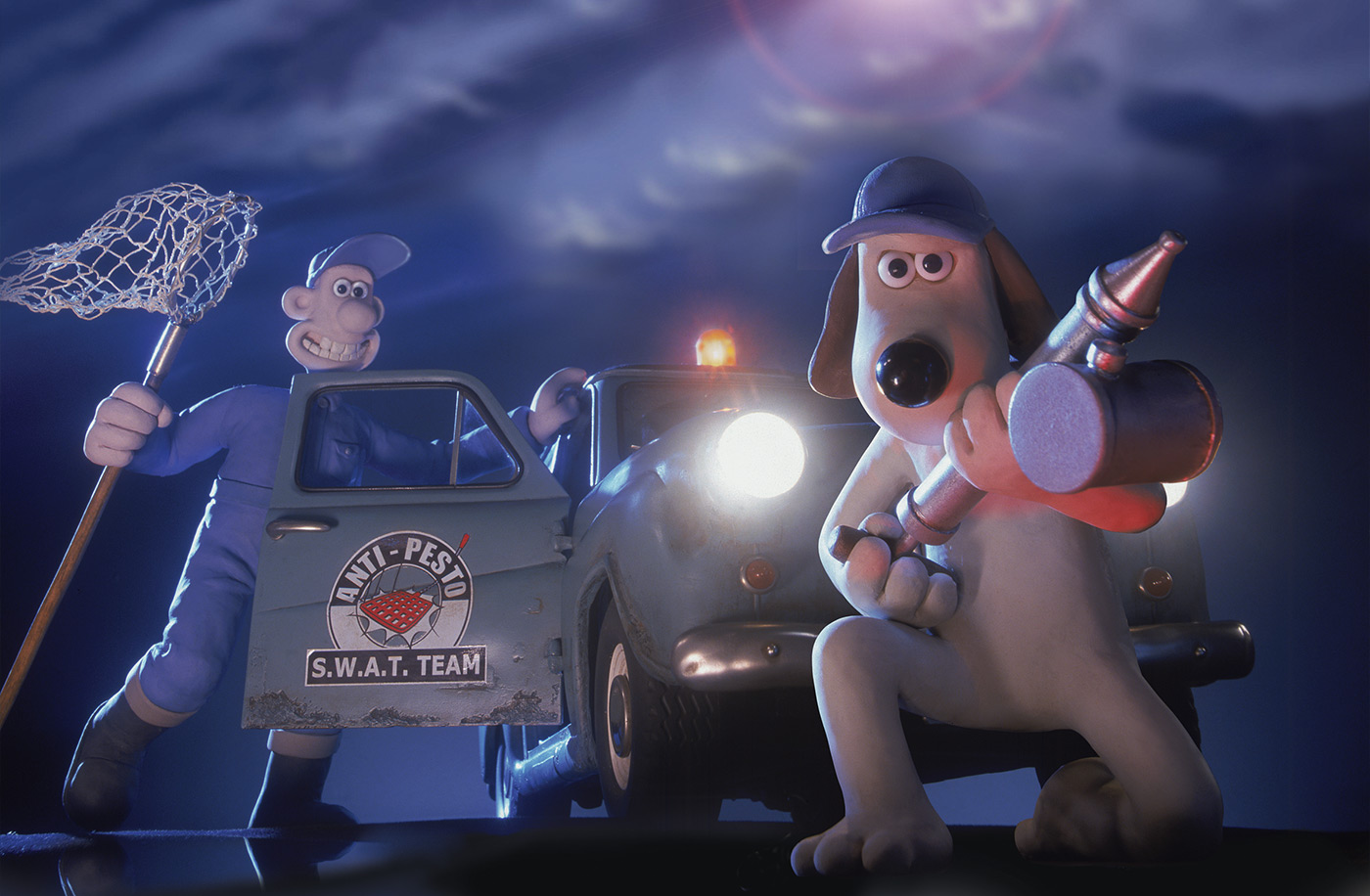 Making Films for the Big Screen
Having built up a huge fan following and winning critical acclaim for his short films, it was a natural step for Nick to make his first foray in feature films, with the release of Chicken Run in 2000. With a central character voiced by none other than Mel Gibson and an imaginative storyline, Nick's first cinematic release was a hit with both Aardman fans and film critics, winning a BAFTA for Best British Film.
Then, in 2005, the first full-length Wallace and Gromit film was released, entitled The Curse of the Were-Rabbit. Nick teamed up with writers Steve Box and Bob Baker for the film which took five years to complete. Shot entirely in Bristol, the plot fused some of Nick's earlier story ideas and was originally intended to feature Wendolene from A Close Shave as the female lead. Gradually the story began to evolve – Lady Tottington was introduced as a love interest, the giant vegetable competition was invented and 'Anti-Pesto' was born.
The Curse of the Were-Rabbit was number one at the box office worldwide for three weeks in a row and earned Nick another Oscar®...a fourth statuette to add to his trophy cabinet!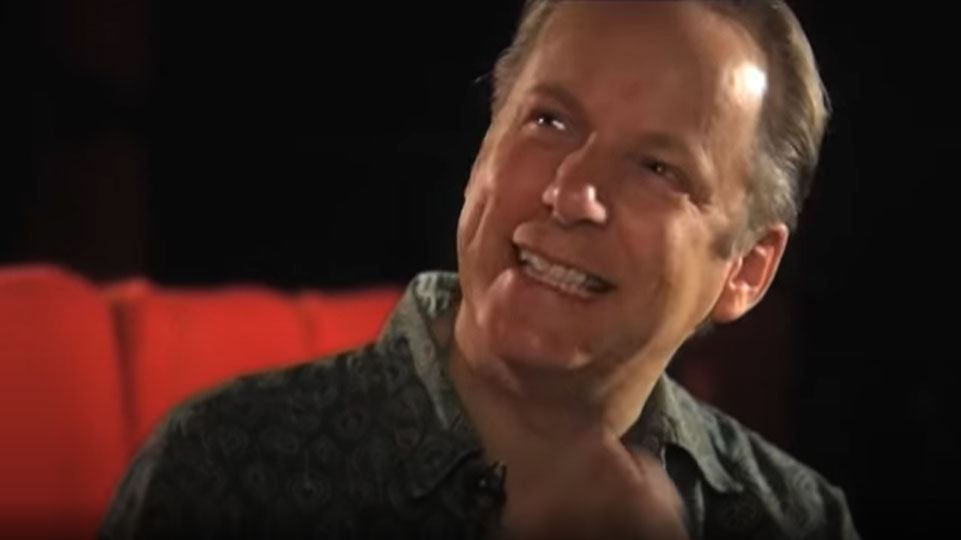 Working With Merlin Crossingham

 
As Nick has become increasingly busy with other projects and commitments, he has entrusted the role of Creative Director for Wallace & Gromit to his long-term colleague Merlin Crossingham. Merlin, who started his career as an animator at Aardman back in 1996, was Second Unit Director on The Curse of the Were-Rabbit and he also co-directed another much-loved Aardman classic, Creature Comforts USA series for CBS, which won him an Emmy nomination.  
As Creative Director for the characters, Merlin oversees everything to do with Wallace and Gromit, including new commercials, live shows, products and more, to make sure that the special and unique charm of Wallace and Gromit continues to enchant and inspire fans both old and new. Merlin was Creative Director on Wallace & Gromit's first Augmented Reality story, The Big Fix Up (launched in January 2021) and will direct the new Wallace & Gromit film, coming in 2024, alongside Nick Park.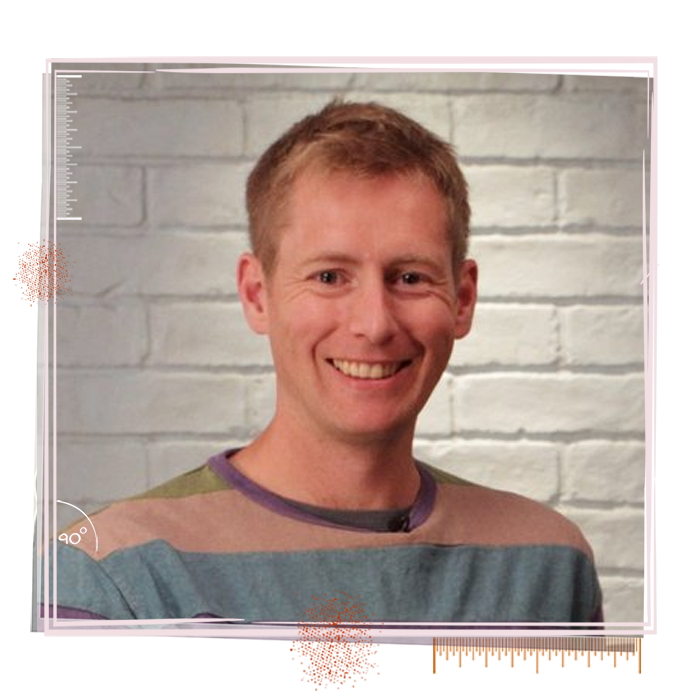 Early Man 
In 2018 Nick's film Early Man was released, seeing him team up with screenwriters Mark Burton and John O'Farrell for a story set in a dramatic prehistoric world. Early Man tells the story of courageous caveman hero Dug, played by Eddie Redmayne, and his best friend Hognob, as they unite their tribe against a mighty enemy, Lord Nooth (Tom Hiddleston), in a courageous effort to save their village from Bronze Age destruction. The film was nominated for several awards and won the BIFA Award for Best Effects in 2018.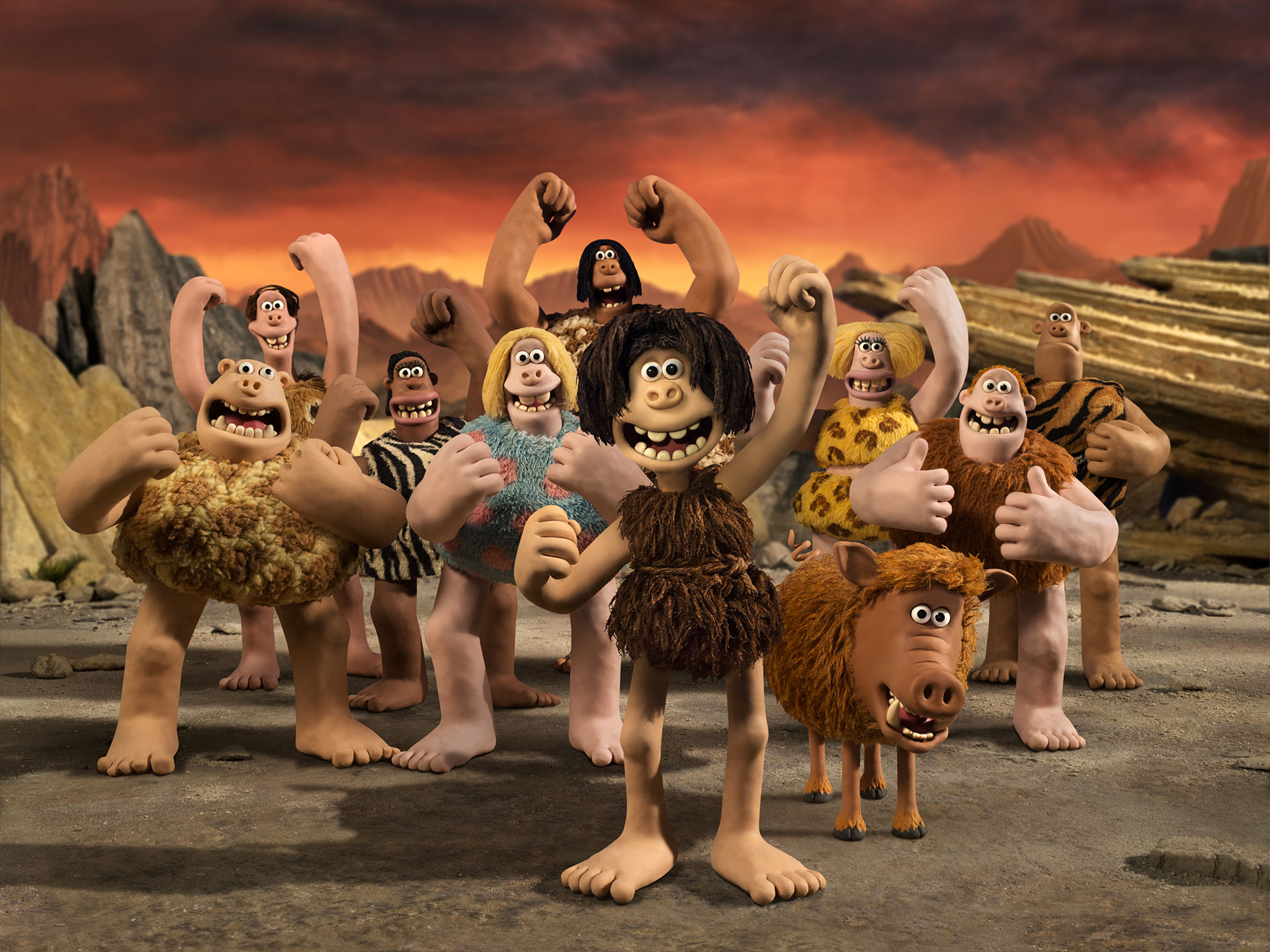 New Wallace & Gromit, coming 2024 
In early 2022 it was announced that Wallace and Gromit are to star in a new film, arriving in 2024. It will see the ever-thoughtful Gromit becoming concerned that Wallace is a little too dependent on his inventions. When Wallace's "Smart Gnome" develops a mind of its own, it falls to Gromit to battle sinister forces and save his master…or Wallace may never be able to invent again! 
The film will premiere on Netflix globally except for the UK, where it will debut on the BBC.