Big Brand Names Create Sculptures for Gromit Unleashed 2!
LEGO Group and a host of other internationally renowned brand names are getting involved in Gromit Unleashed 2! 
The first brand sculpture to be revealed is called 'Cracking Build, Gromit!, created by the LEGO Group and hand-built by expert LEGO® Model Builders. It uses an incredible 30,456 LEGO bricks and took over 120 hours to build! You can watch a time-lapse video below to see this amazing Gromit taking shape!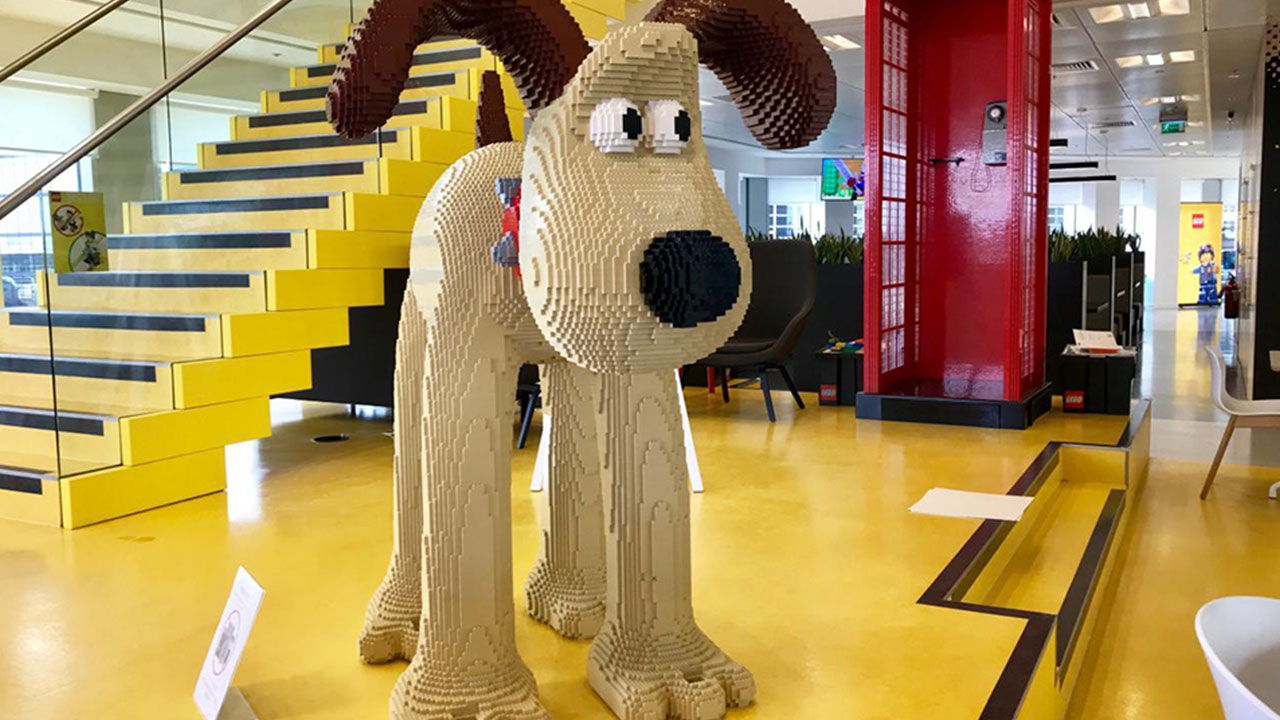 Matthew Ashton, Vice President of Design at the LEGO Group, said: "Wallace and Gromit will always be a favourite of mine, so I am over the moon we have been given the opportunity to create our very own brick-built LEGO® Gromit for The Grand Appeal. The charity does so much to support sick children and babies at Bristol's Children's Hospital, and we're delighted to help them raise vital funds for such an important cause. I'm a huge fan of Aardman because of their winning combination of 'cracking' characters, heart-warming storytelling and painstakingly perfect animation!"
The LEGO sculpture is kindly sponsored by Cabot Circus, Bristol's central shopping district, where it will be located for the duration of the trail.
But that's not all - a whole host of incredible names from the entertainment industry will be joining LEGO Group to take part in Gromit Unleashed 2 this summer, including:  
• Pixar Animation Studios 
• Star Trek 
• Minions 
• PAW Patrol 
• Chitty Chitty Bang Bang 
• Swallows & Amazons 
• Wes Anderson 
Paramount Pictures' Star Trek sculpture will transport fans to outer space, while Pixar Animation Studios will be creating a completely unique sculpture. Illumination have given Gromit a Minions-style makeover, while favourite children's TV show PAW Patrol is also represented. Then we have classics in the shape of Chitty Chitty Bang Bang and Swallows & Amazons sculptures, while imaginative director Wes Anderson provides Gromit with an Isle of Dogs makeover. 
At the end of the trail, the sculptures will be auctioned to raise money for 
The Grand Appeal 
to support Bristol Children's Hospital.
Earlier this month in a world-first, The Grand Appeal revealed three interactive sculptures created in collaboration with leaders in the engineering industry Rolls-Royce, Renishaw and University of Bristol.  The Grand Appeal also recently announced its collaboration with cult British TV show The Crystal Maze, and its host Richard Ayoade. 
With so many new things to enjoy on the trail this summer, we couldn't be more excited! It all kicks off on 2nd July - we'll see you there!