26 years of The Wrong Trousers!
The 30th anniversary of Wallace & Gromit: The Wrong Trousers isn't the only reason to celebrate this year. Did you know Wallace & Gromit's classic caper also inspired millions to fundraise for Bristol Children's Hospital?
The Grand Appeal, the Bristol Children's Hospital Charity, debuted its annual fundraising event, Wallace & Gromit's Wrong Trousers Day, way back in 1997 and it's taken Bristol and beyond by storm ever since.
The idea is simple: find your weirdest, wackiest wrong trousers and donate to Bristol Children's Hospital for the right to look wrong. 
The Grand Appeal
Since 1995, Wallace & Gromit have spearheaded The Grand Appeal's fundraising, helping to raise around £80 million.
As the dedicated charity for Bristol Children's Hospital, The Grand Appeal's mission is to provide the very best for over 100,000 patients treated at the hospital while supporting their families and staff who care for them.  It supports the hospital through funding:
Accommodation for families of sick babies and children

Ground-breaking medical research

State-of-the-art equipment

Music, play and art therapy

Art enhancements to make the hospital a happier place for children
Wallace & Gromit creator Nick Park CBE, and Aardman founders Peter Lord CBE and David Sproxton CBE are proud patrons of the charity.
Wallace & Gromit's The Wrong Trousers features villainous penguin Feathers McGraw as he uses the robotic trousers in a diamond heist, sparking the famous line, "it's the wrong trousers Gromit! And they've gone wrong!" and inspiring the most unique dress-down day of the year: Wallace & Gromit's Wrong Trousers Day.
The first event was held in 1997, to raise money for the very first purpose-built children's hospital in the UK.
Before its opening, Bristol Children's Hospital could be found on St Michael's Hill. Dating back to 1866, the hospital needed a new, more accessible, and modern home. And so began 28 years of ludicrous legwear.
This year's Wallace & Gromit's Wrong Trousers Day takes place on Friday 30 June, and we hope you're as excited as we are.
So, join us as we embark on a journey through the fun-filled history and heart-warming impact of one awesome annual fundraiser. Here are just some of the highlights…
1997
Back to where it all began! 1997 saw the launch of the inaugural Wallace & Gromit's Wrong Trousers Day, inspired by the iconic Wallace and Gromit characters. Participants enthusiastically embraced the concept, donning their most eccentric trousers.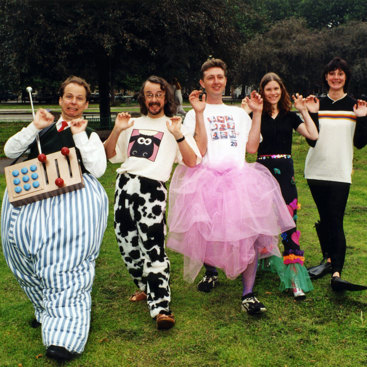 1998
Following the success of the first Wallace & Gromit's Wrong Trousers Day, "The 2nd Leg" was concocted. The public appeal was in full swing. Our Wallace & Gromit creator Nick Park and wildlife presenter Michaela Strachan made a colourful appearance for the day.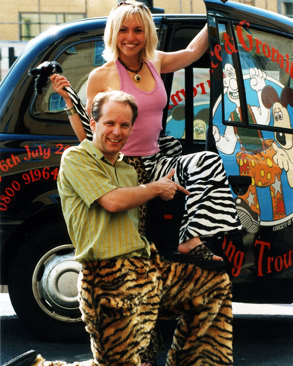 2001
2001 was a BIG year. Fundraisers across the country were called to 'Go Wild' for the fifth year of the annual event.
And the new purpose-built Bristol Children's Hospital opened its doors: the culmination of years of fundraising and thousands of weird and wonderful pairs of trousers.
It was the very first purpose-built children's hospital in the UK and has since become widely recognised as a national and international centre of excellence.
2003
In 2003 Wallace & Gromit's Wrong Trousers Day went national! The Grand Appeal recruited many famous faces to join the event to give young patients a better and brighter future. Do you recognise these familiar faces? Michael Palin, Gary Lineker and Ainsley Harriot were just some of the celebrities to don their wrong pairs.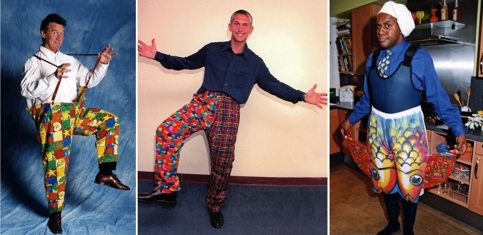 2005
With the first-ever Wallace & Gromit feature film release, 'The Curse of the Were-Rabbit', people were invited to use the film as their inspiration for their nonsensical legwear. Perhaps a pair of giant vegetable trousers?
2007
Wallace & Gromit's Wrong Trousers Day turned 10 years old! To mark the memorable occasion, school children across the country were asked to wear their favourite sports kits. Think football kit, tennis shorts and cricket whites – whatever they wanted as long as they had fun.
2016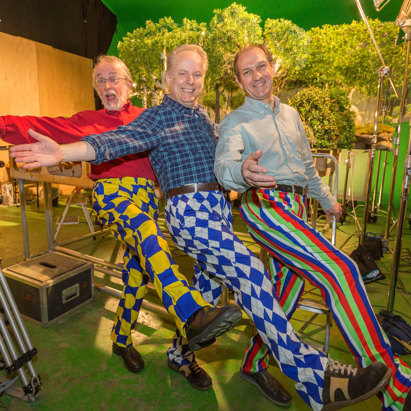 2017
Wallace & Gromit's Wrong Trousers Day celebrated 20 years of fantastic fundraising.
Back in Bristol, families experienced 'A Grand Day Out' at the Great Bristol Family Run as children and their families who took on the inclusive one-mile family run were encouraged to wear their wildest wrong trousers at the ever-so-popular running event ahead of the official fundraising day.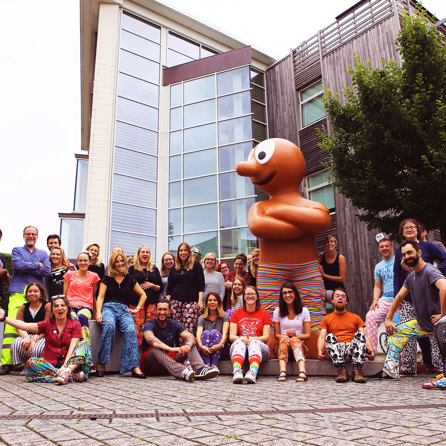 2019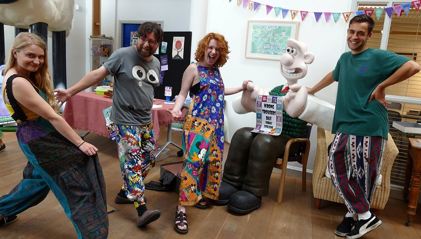 2020
While fundraising events were postponed or cancelled up and down the country, Wallace & Gromit's Wrong Trousers Day was not one of them! Social distancing came with a twist as fundraisers joined together online to take part in The Grand Appeal's first-ever virtual Wrong Trousers Day. Funky flares and sunny slacks accompanied many video calls across the country.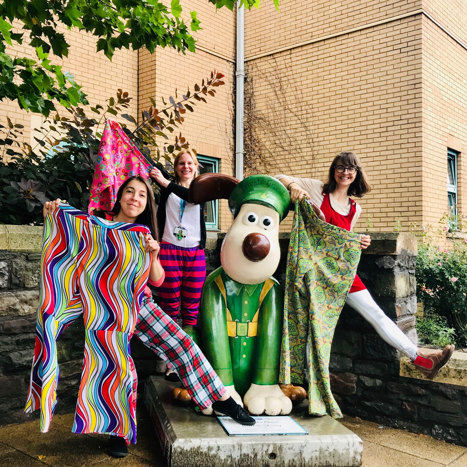 2023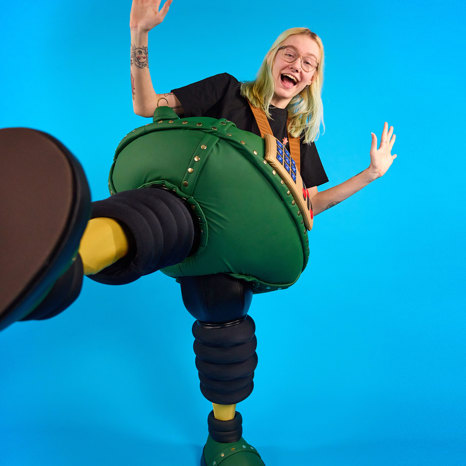 Wallace & Gromit's Wrong Trousers Day remains firmly in the calendar as The Grand Appeal continues to raise money for sick children, babies, and their families at Bristol Children's Hospital at St Michael's Neonatal Intensive Care Unit.
And 2023 is set to be one memorable year as the film that started it all, 'The Wrong Trousers', turns 30.
The power of your pairs
Wallace & Gromit's Wrong Trousers Day is so much more than wacky legwear. Behind every terrific trouser are the patients and families at Bristol Children's Hospital who need our support. Babies, children, and young adults with highly complex medical conditions – from rare genetic disorders, brain conditions and heart disease to traumatic injuries, cancer and kidney disease – are cared for around the clock.
Every time you wear your wrong trousers, you're help bring smiles to these children.
Find out more about The Grand Appeal and fundraising opportunities on their website.
And don't forget, you can shop merchandise at The Gromit Unleashed Shop. Proceeds from the shop support Bristol Children's Hospital and the Neonatal Intensive Care Unit at St Michael's Hospital.