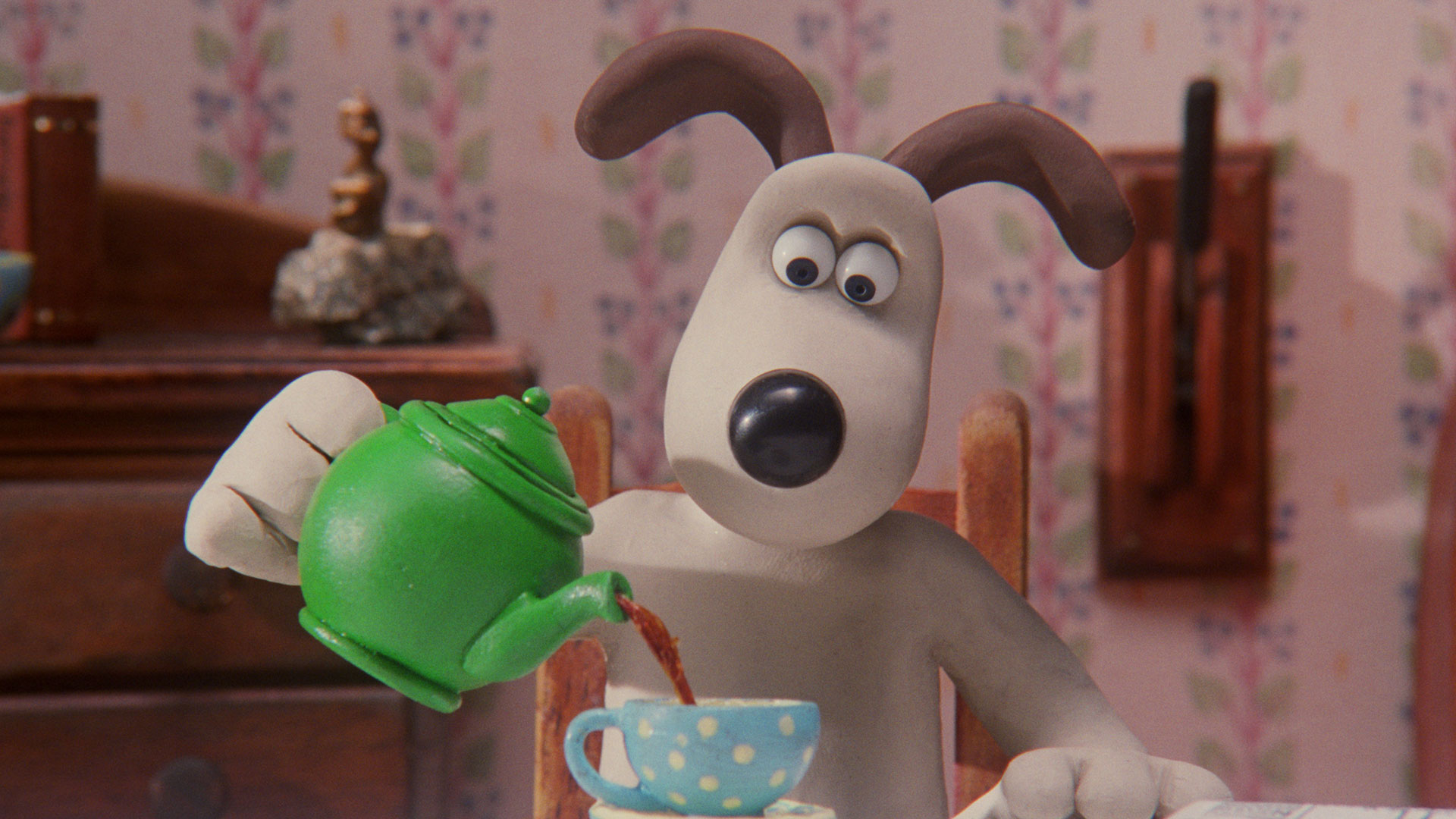 The Creation of Wallace & Gromit
The story of Wallace and Gromit began when Nick Park was a student at the National Film and Television School. When deciding what to do for his graduation project, he chose to animate a couple of characters he had been sketching and writing short stories for - a man with a flat cap and his cat. The cat later transformed into a dog and the man lost the moustache that Nick had originally drawn him with, but the idea of the ingenious inventor and his cautious canine was there in Nick Park's student sketchbook!
After doing a 3-week attachment at Elstree Film Studios and seeing how all the special effects were being created, Nick began to piece some ideas together about a man who builds a rocket in his basement and flies to the moon to stock up on his supplies of cheese. At the same time that Nick was developing his short film, Peter Lord and David Sproxton (the founders of Aardman Animations) went to give a talk at the National Film School, during which Nick took the opportunity to show them what he was making for his final year project. At the time, Nick had barely shot the construction of the rocket sequence - a paragraph on paper had taken him a year and a half to complete!
Pete and Dave realized Nick's project was overly ambitious for the timescale he had been given and so they offered him an opportunity to work at Aardman animating commercials in exchange for studio time and additional resources to finish his project.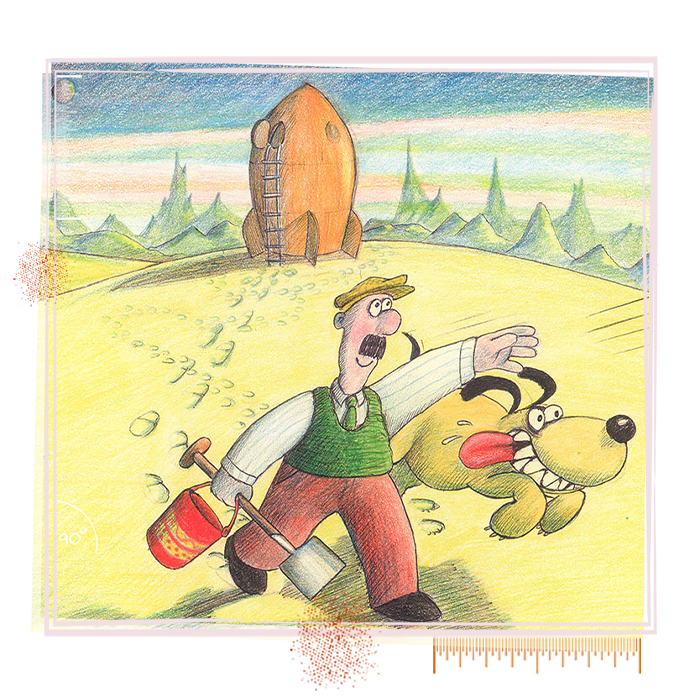 1989
A Grand Day Out was finally finished and transmitted on Channel 4 on Christmas Eve, 1990 - 6 years after production began! The iconic voice of Wallace was provided by Peter Sallis, who had helped Nick out as a favor during his time as a student. Peter helped to direct and shape the character, but once he had recorded the voice he heard nothing more. Naturally, he was very surprised to hear from Nick 6 years later with a transmission date!
A Grand Day Out became a major talking point, along with another of Nick's creations, Creature Comforts, and both stunned the public by being nominated for Academy Awards®. In the end Creature Comforts won the award in the short animated film category, but Wallace and Gromit had captured the public's heart and it wasn't long before the next short film was in production...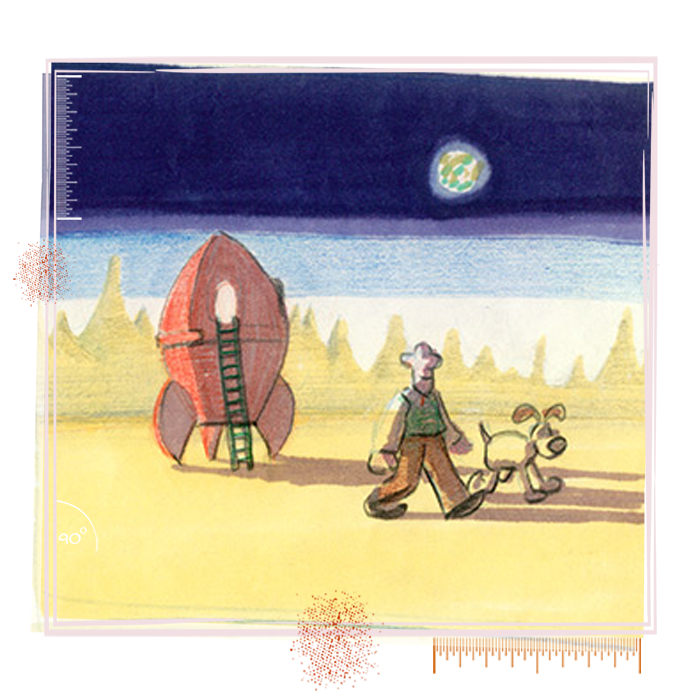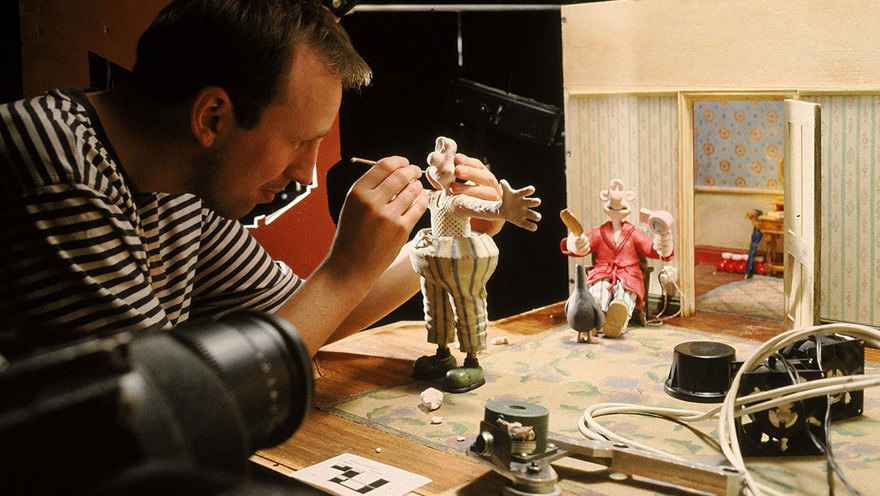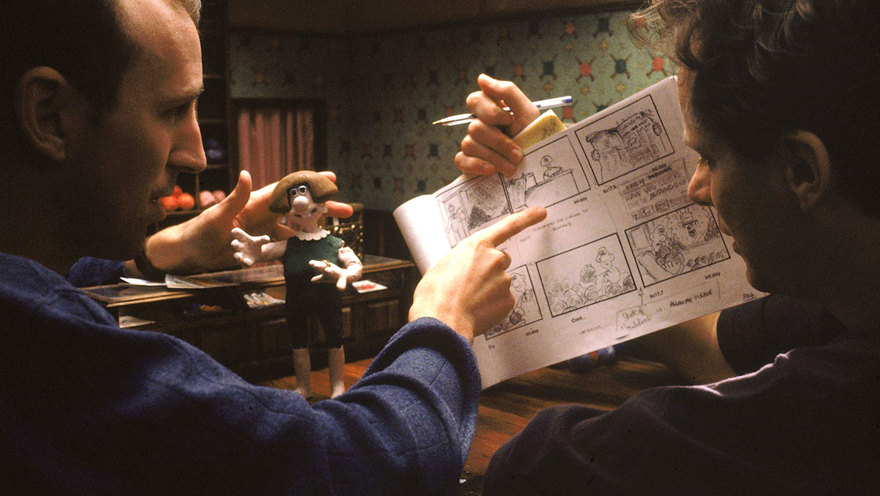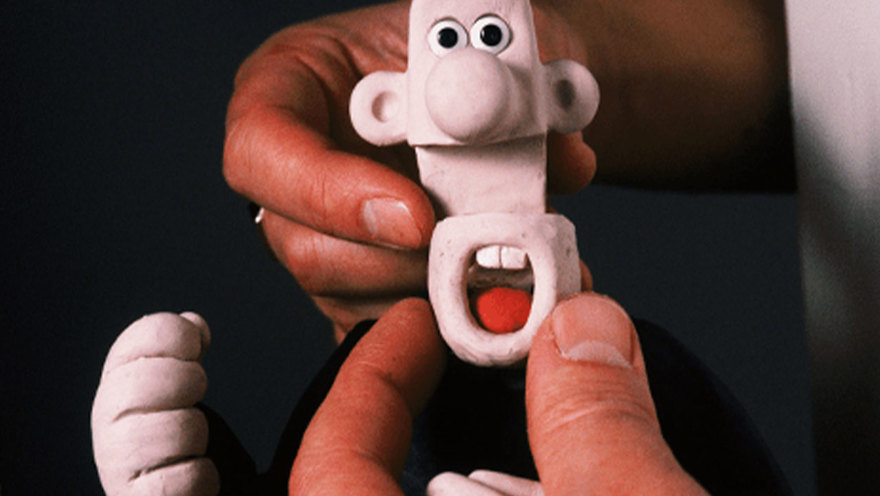 December 1993 - The Wrong Trousers
Following the success of their first adventure, plans were soon being made for Wallace and Gromit's second outing. Armed with a sketch book full of ideas and a new writing partner in Bob Baker, Nick Park got to work on the next adventure. Bob helped to sew Nick's ideas together into a structured plotline, which included picking out the intriguing penguin character who was originally set in a zoo, and making him into a criminal mastermind. Nick also enrolled the help of Steve Box, who had previously worked on the children's animation "Trap Door", to work on the animation with him. Steve had the task of animating Feathers McGraw whilst Nick controlled Wallace and Gromit. The Wrong Trousers was aired on Boxing Day 1993 by the BBC, following on from A Grand Day Out on Christmas Day - a true television event! The film received great critical acclaim for being even more accomplished than its predecessor - a sharper plot, wittier script, and even more stylish and lovingly detailed. The Wrong Trousers went on to win over forty top international awards including the Academy Awards®, and has become one of the most successful animated short films ever made.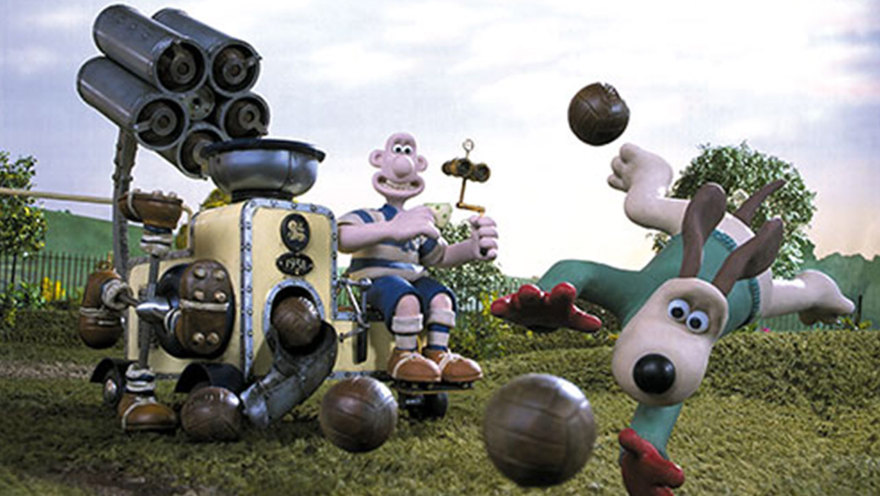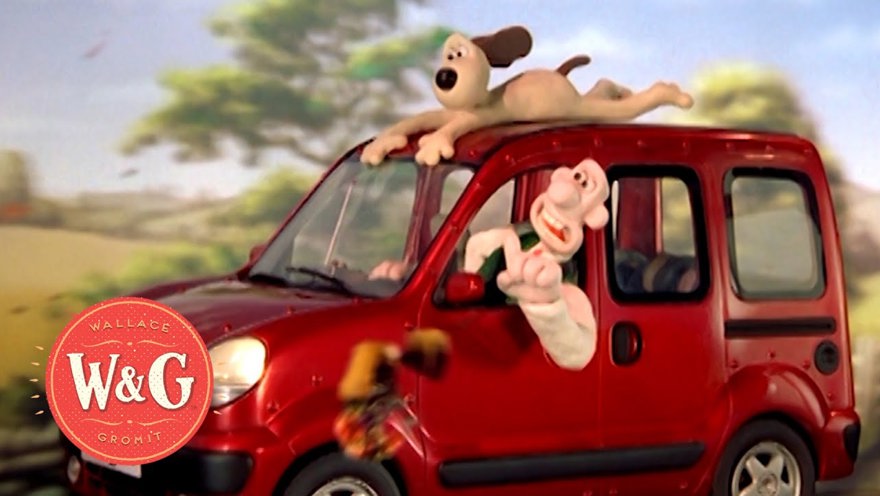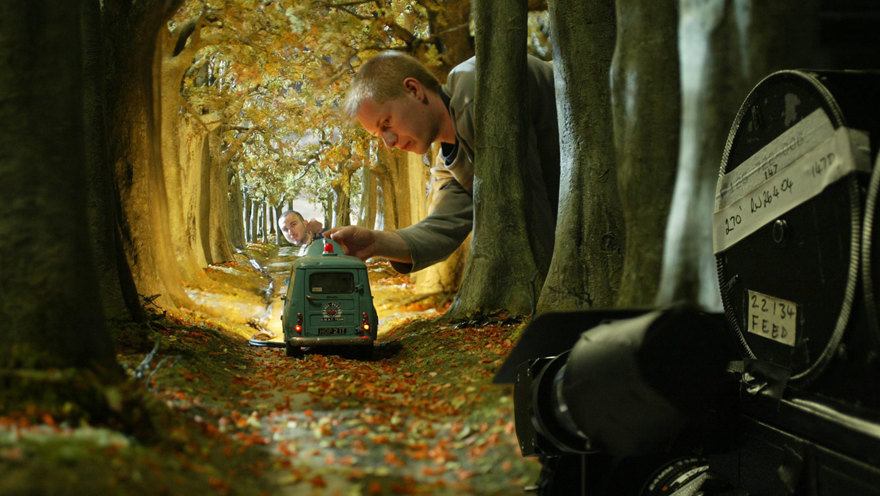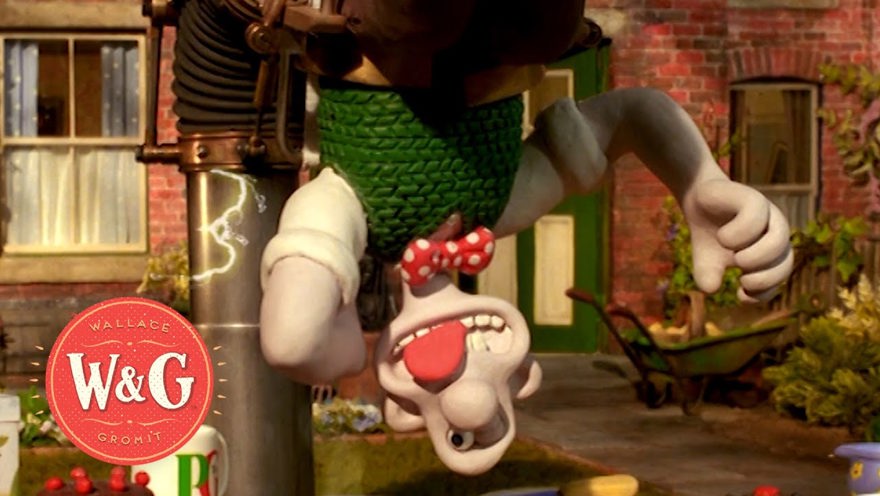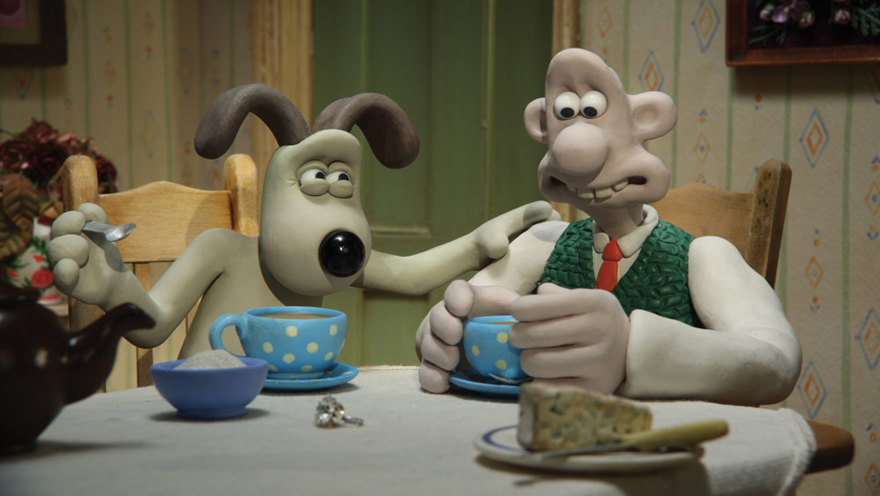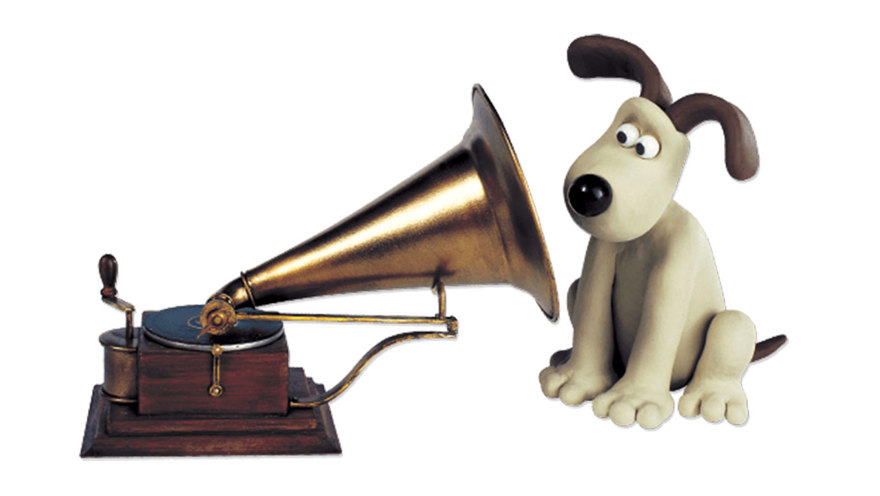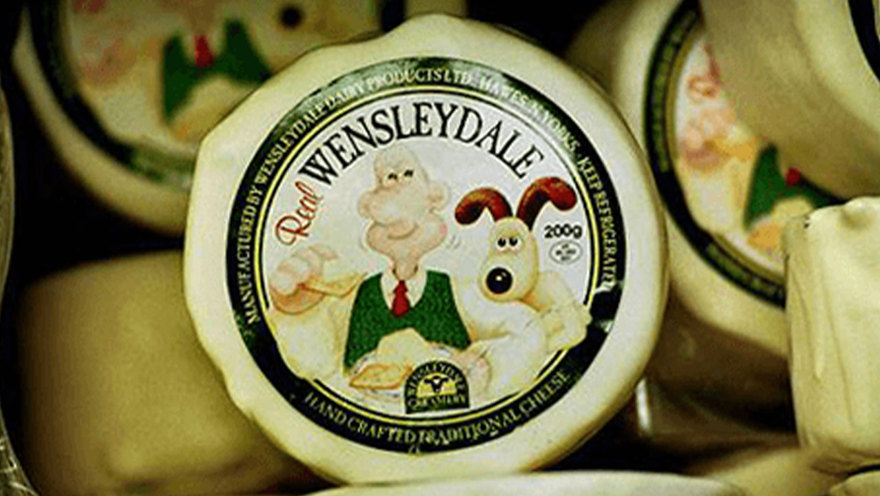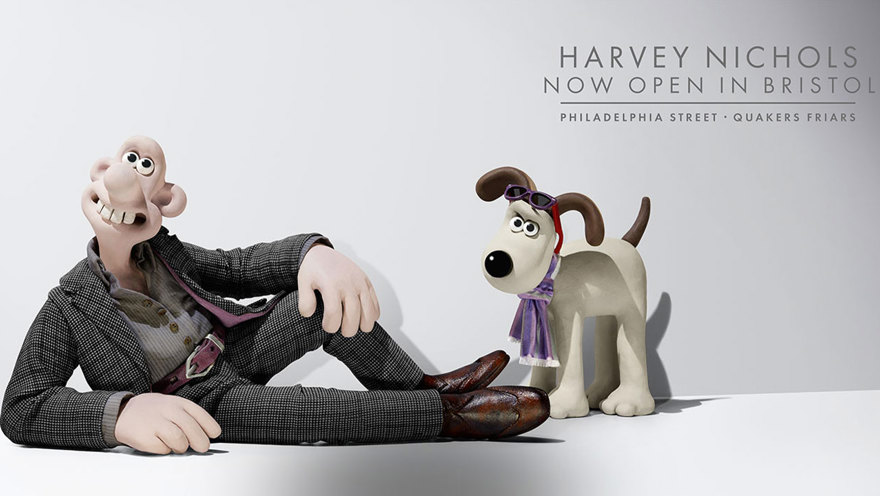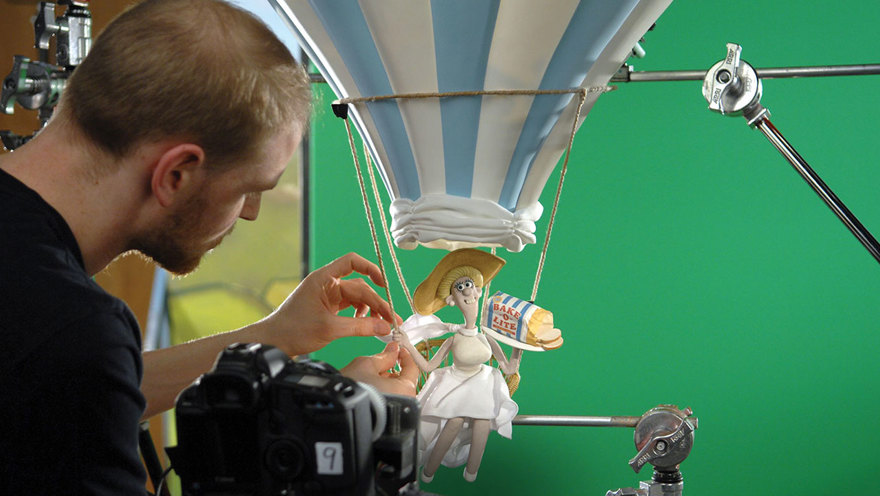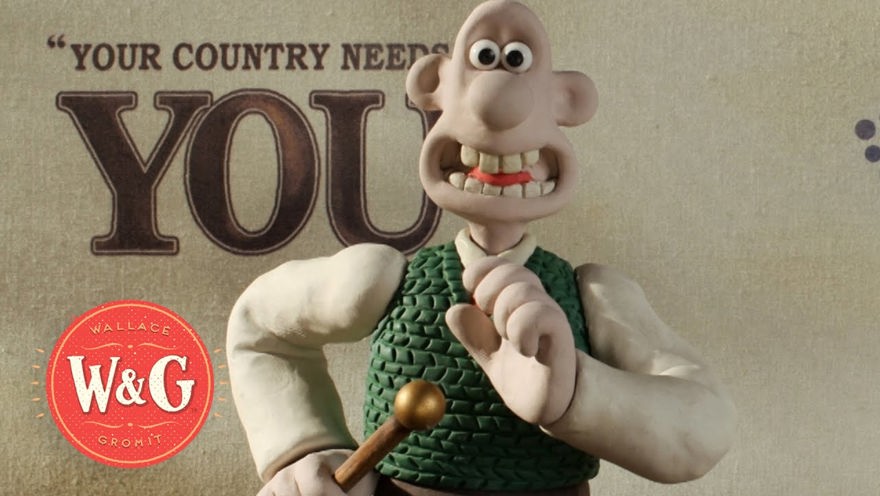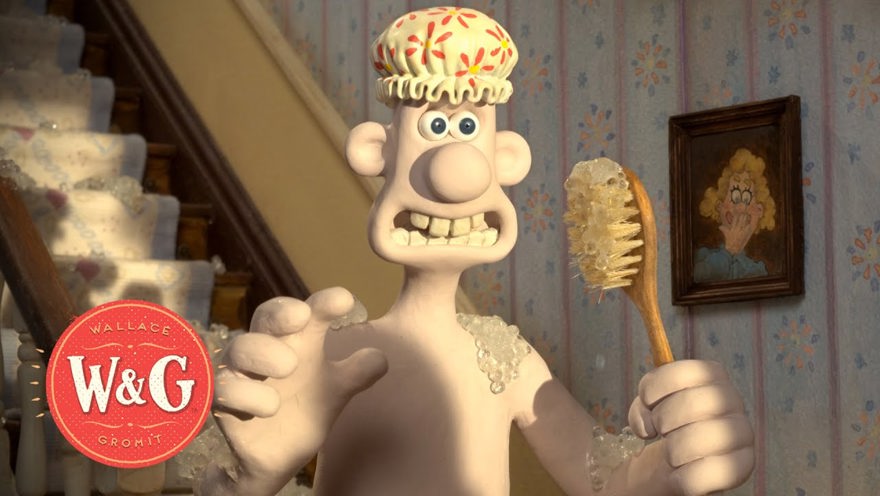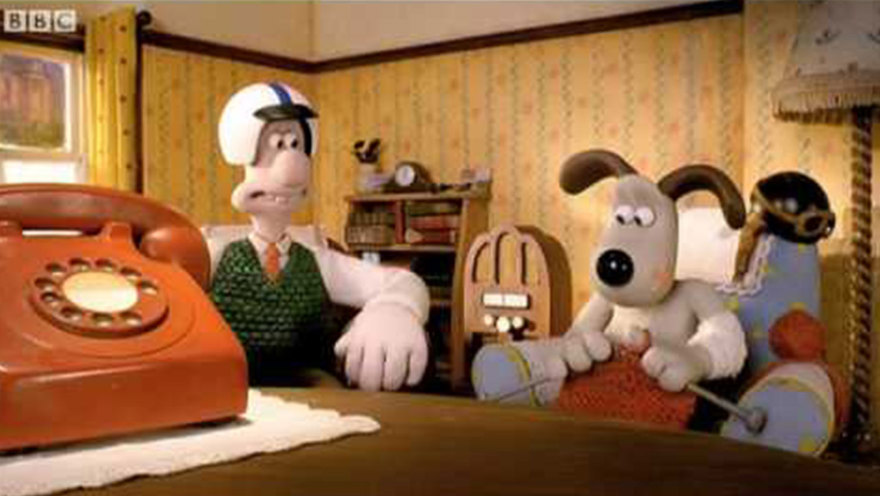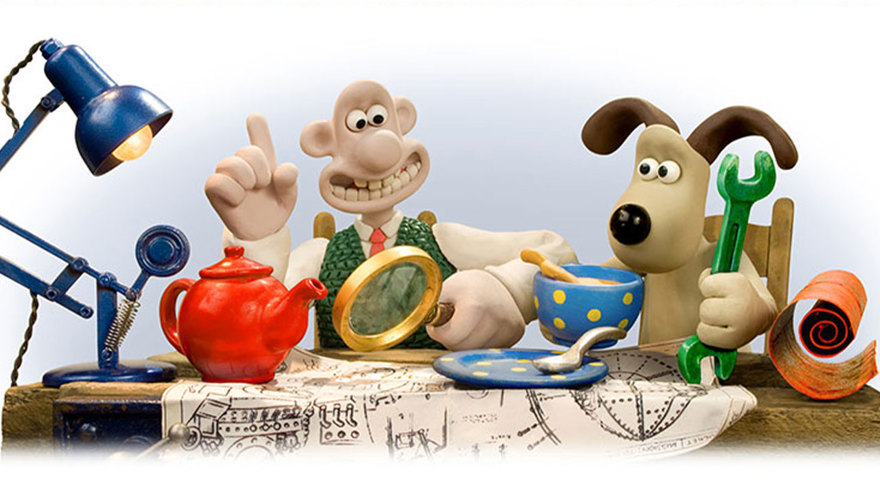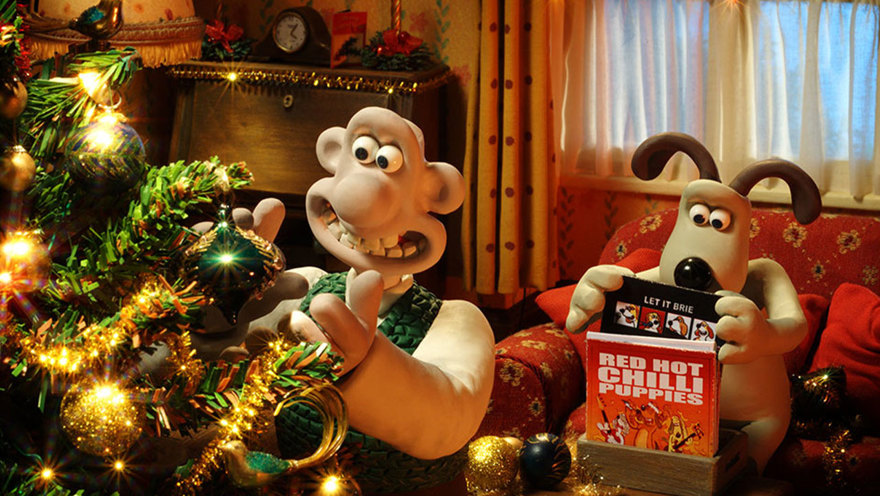 October 2002 - Cracking Contraptions
With high demand for the next Wallace and Gromit adventure, but Nick Park busy writing the animated duo's first feature film outing, Aardman decided to produce a series of short films about Wallace's wacky inventions. Cracking Contraptions formed into a series of ten stop-motion animations varying from 1 to 3 minutes in length, which were released online in October 2002 and were also broadcast on BBC One throughout Christmas. Each episode featured one of Wallace's new inventions and Gromit's skeptical reaction to it! You can watch the whole series of Cracking Contraptions on Wallace and Gromit's YouTube channel!
Watch on YouTube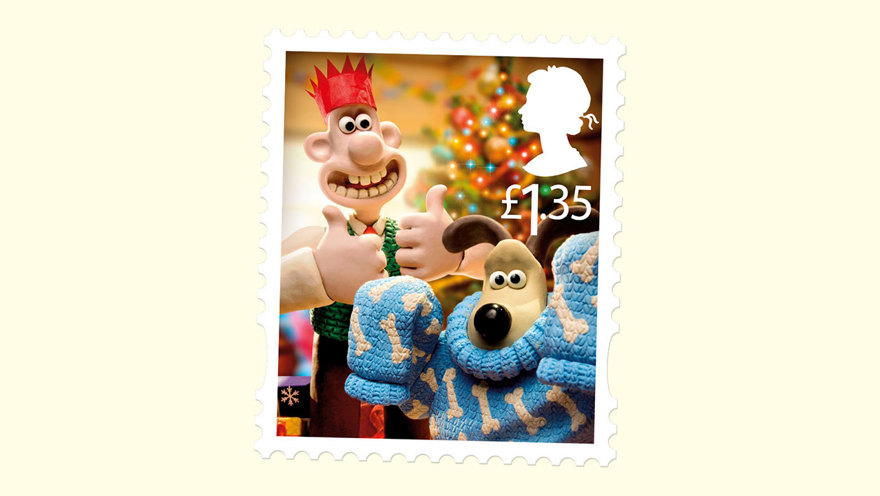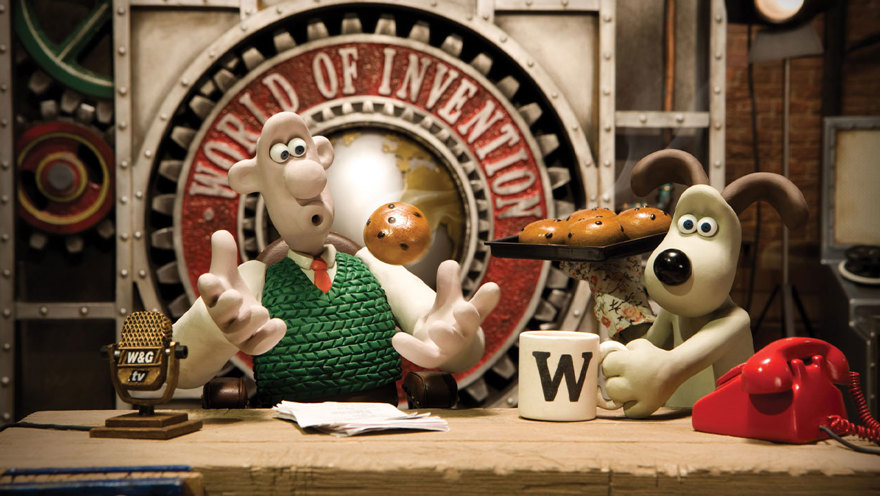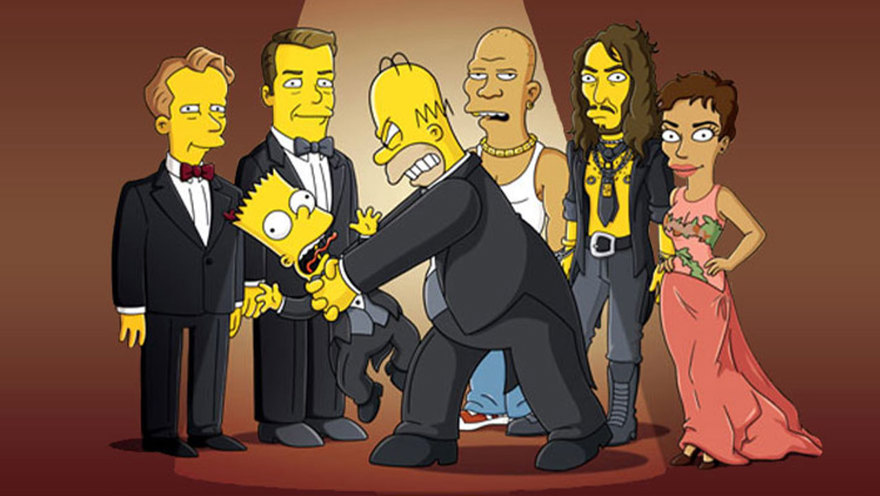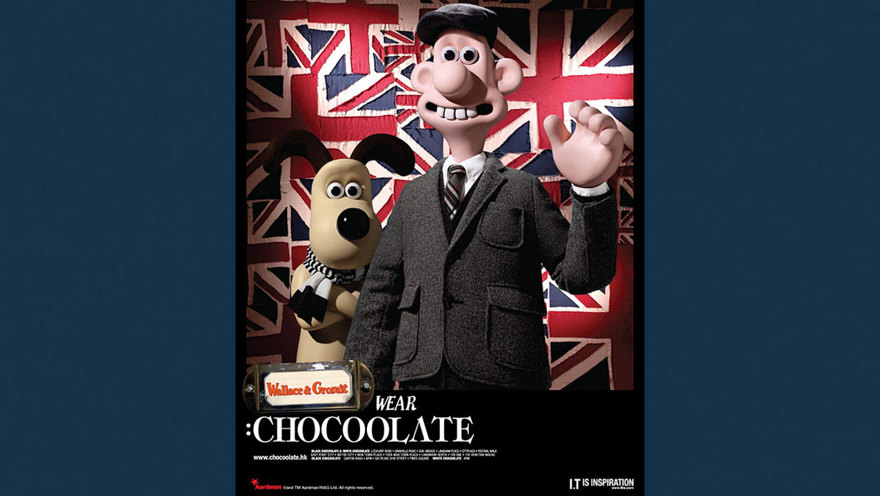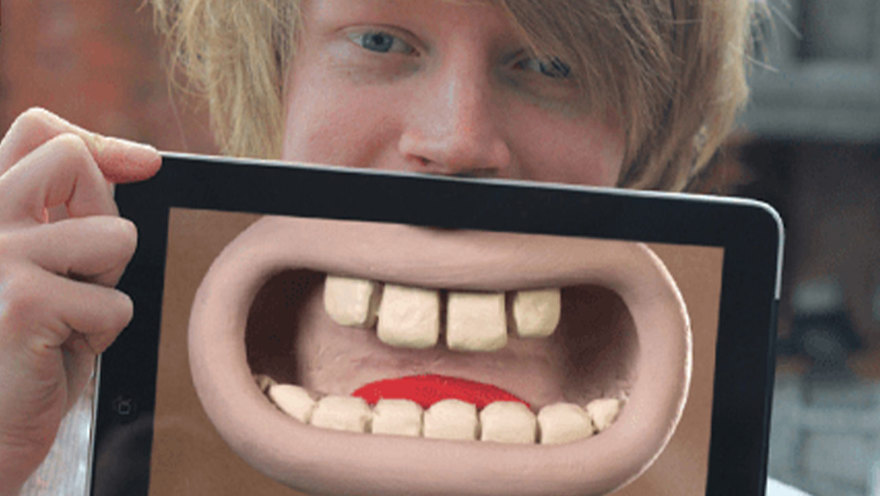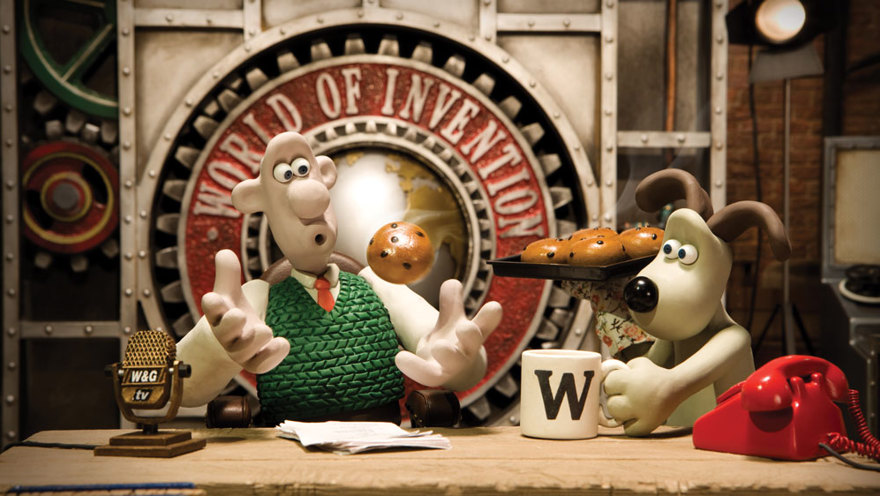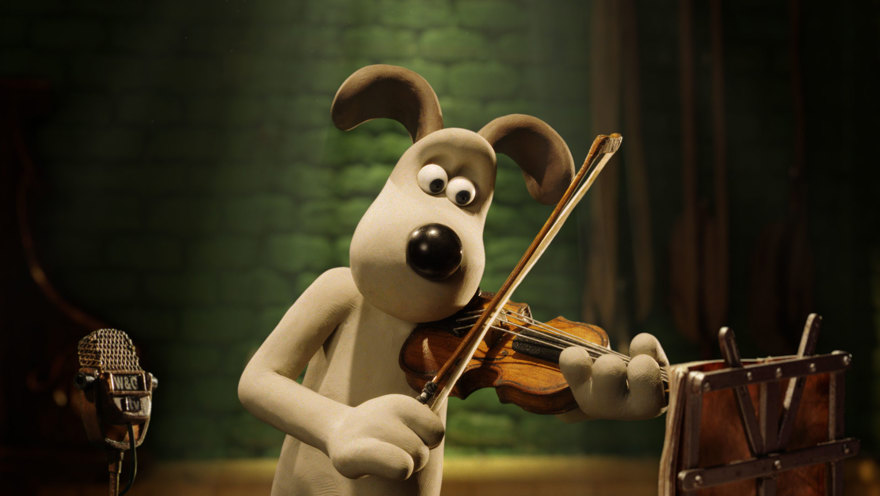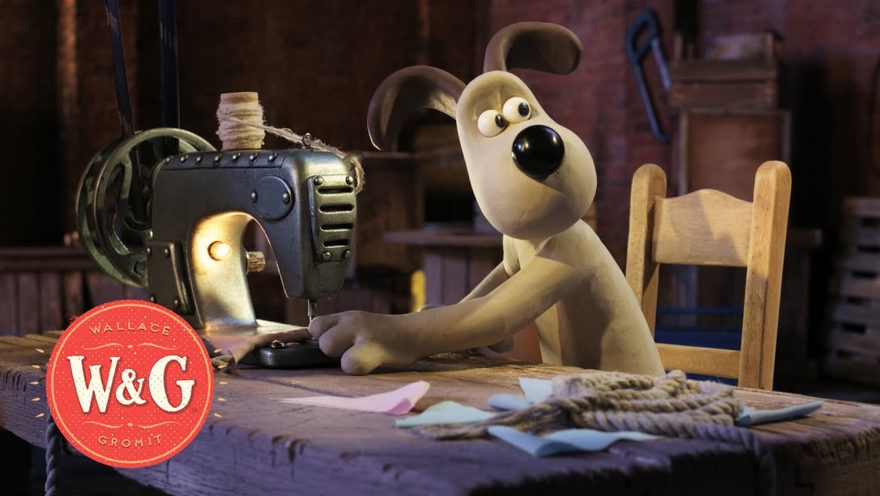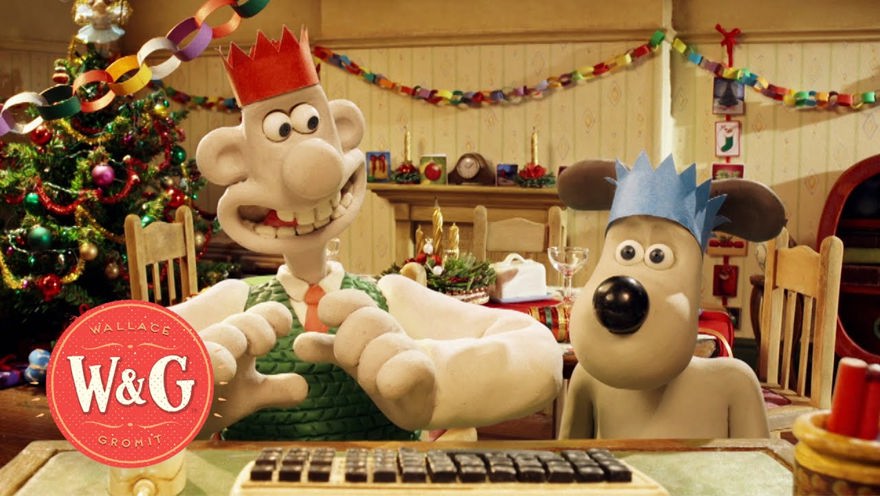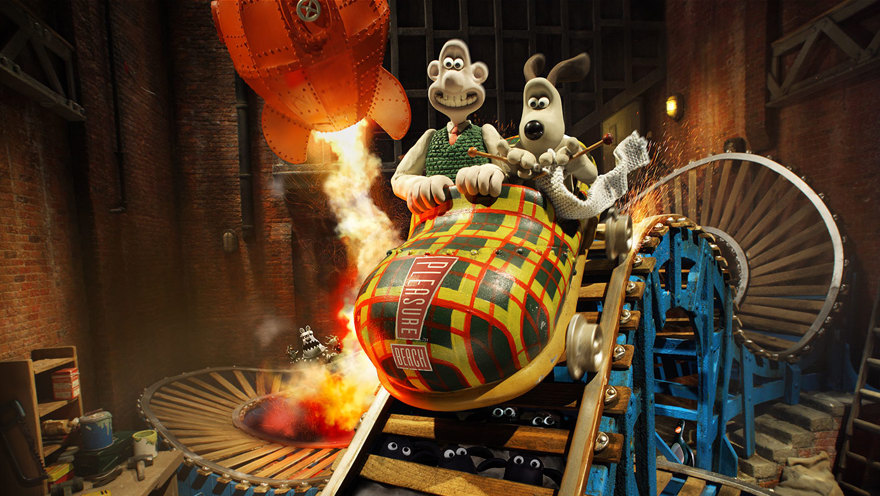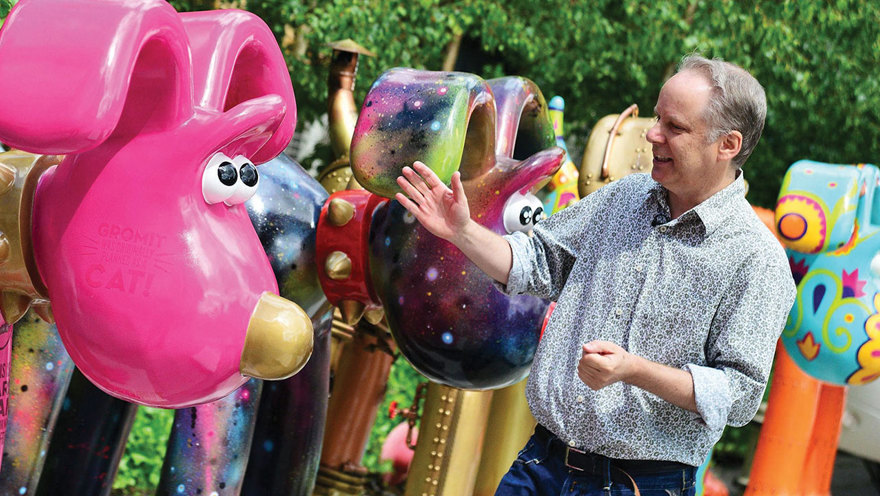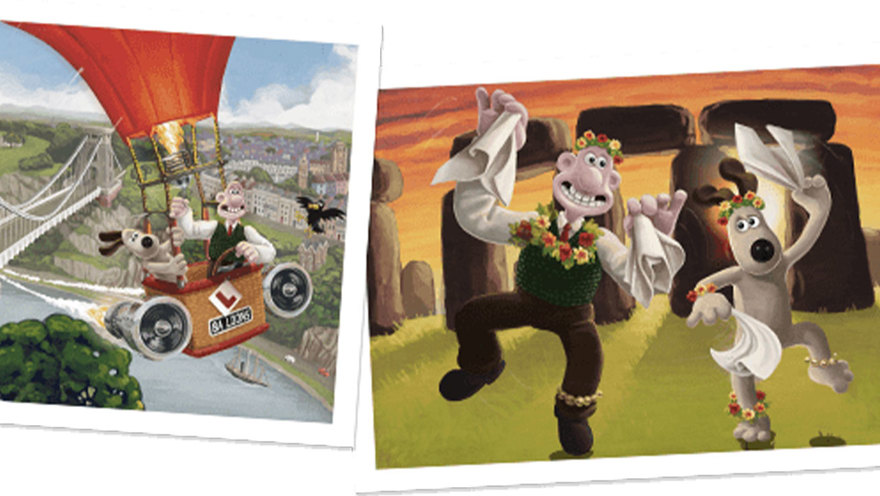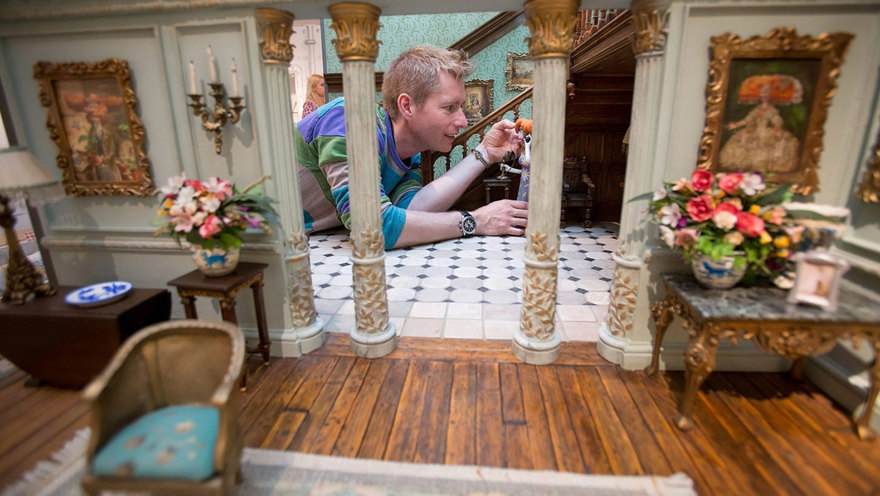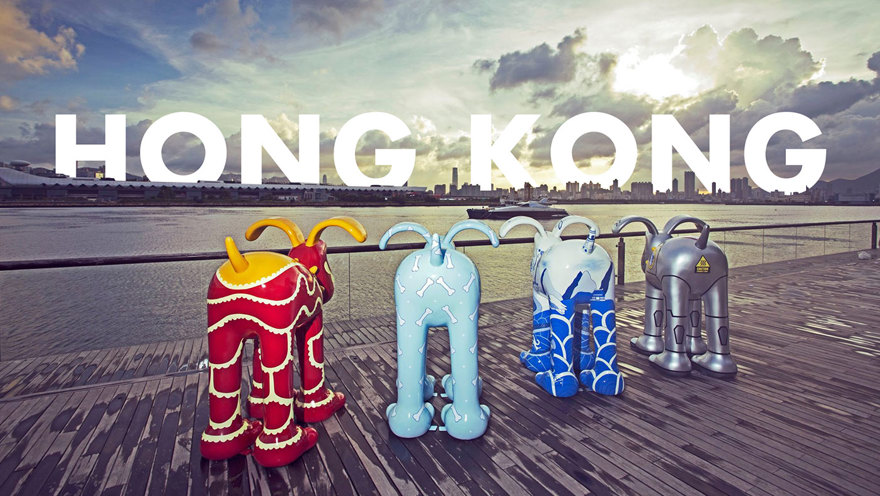 November 2010 - Christmas Stamps
In winter 2010 Wallace and Gromit were immortalised on 600 million Christmas stamps in the UK! Each stamp featured the nation's favourite animated duo going about their Christmas duties including posting their Christmas cards, decorating the tree and trying on their tasteful Christmas jumpers! Like the duo's award-winning films, the stamps were packed with detail using specially designed models and props. Keen-eyed collectors armed with a magnifying glass would have seen that the envelope being posted by Gromit on the 1st Class stamp features the actual 1st Class stamp! As well as stamps, fans also had the opportunity to buy collector's edition packs and merchandise, plus make themselves into an Aardman character using a special online tool!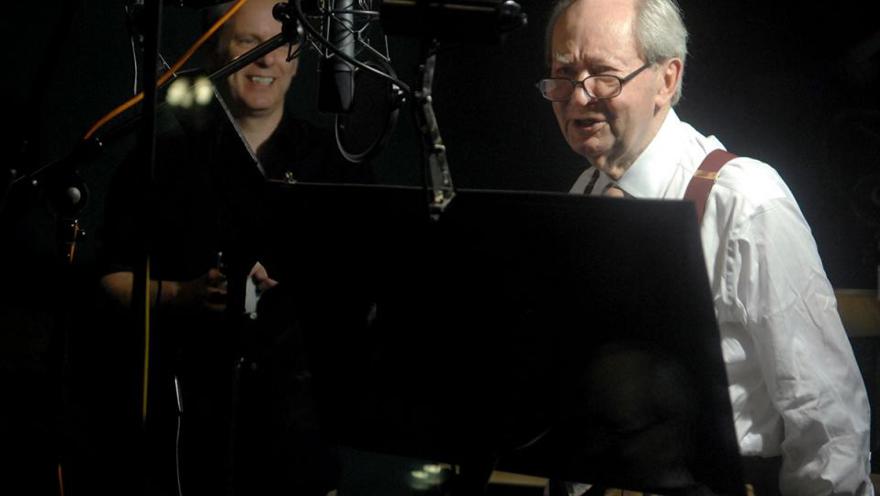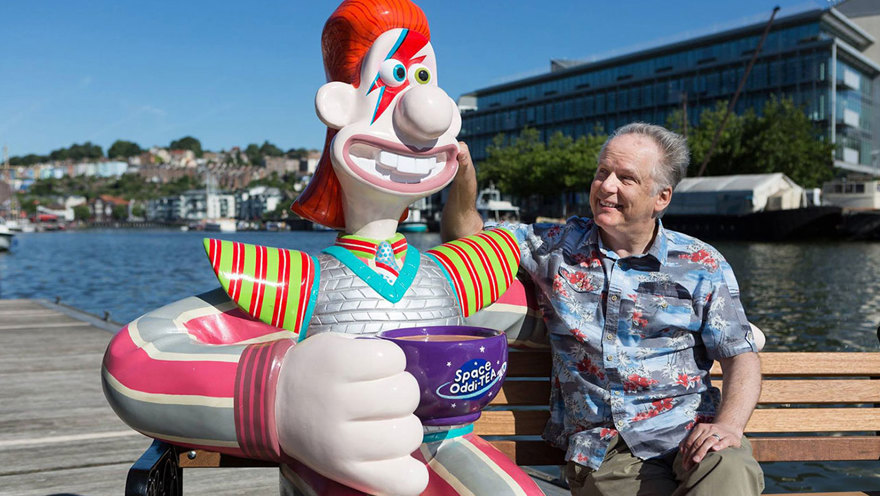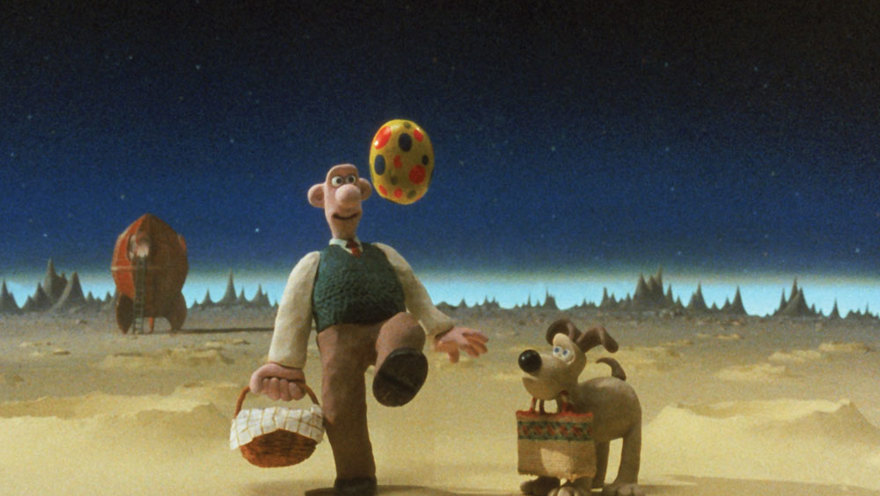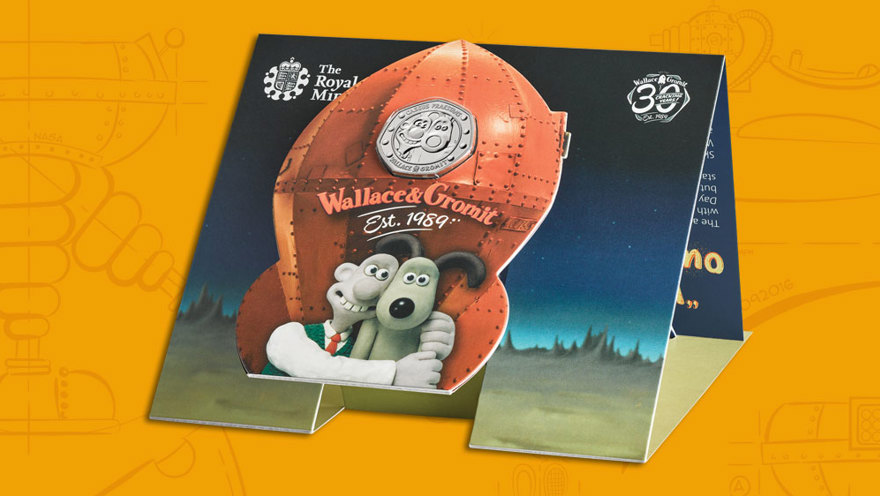 June 2017 - Saying Goodbye to Peter Sallis
In June 2017 we said goodbye to the actor Peter Sallis, the voice of Wallace. Peter charmed millions of fans all over the world and his gentle yet distinctive voice brought Nick Park's creation to life. Nick Park commented: "Peter's unique, charming quality, together with oversized vowels and endearing performance, helped me fashion Wallace from the beginning; the way he first said "We've forgotten the Crackers, Gromit!" and "Cracking toast, Gromit!" or just "Cheeeese!" soon led to Wallace's enormous 'coat-hanger mouth'. They don't come along very often like Peter Sallis - he was a unique character, on and off screen, and it was an absolute honour to have known him."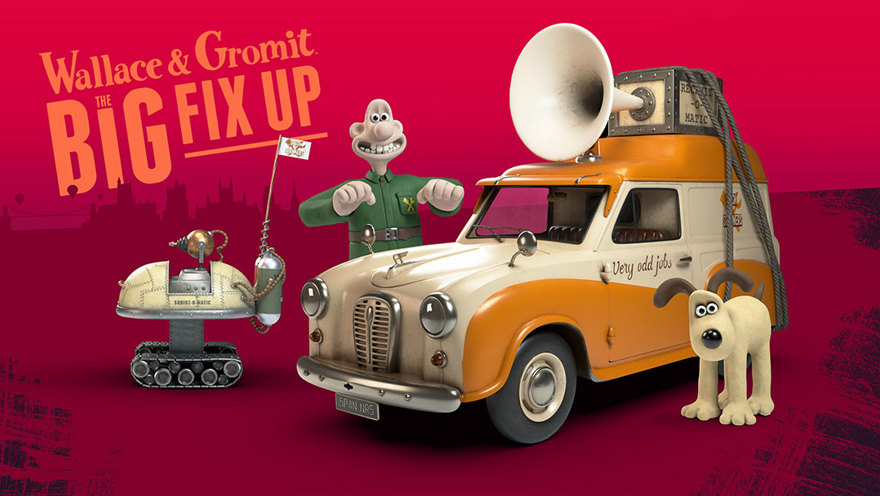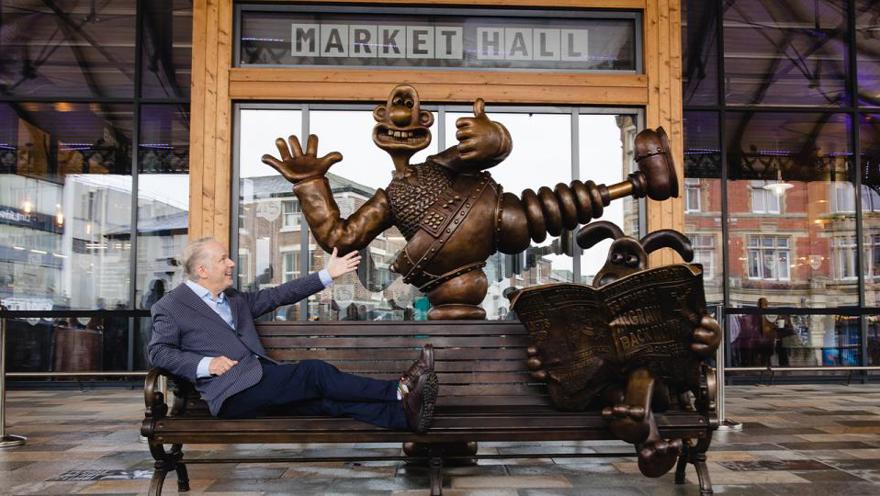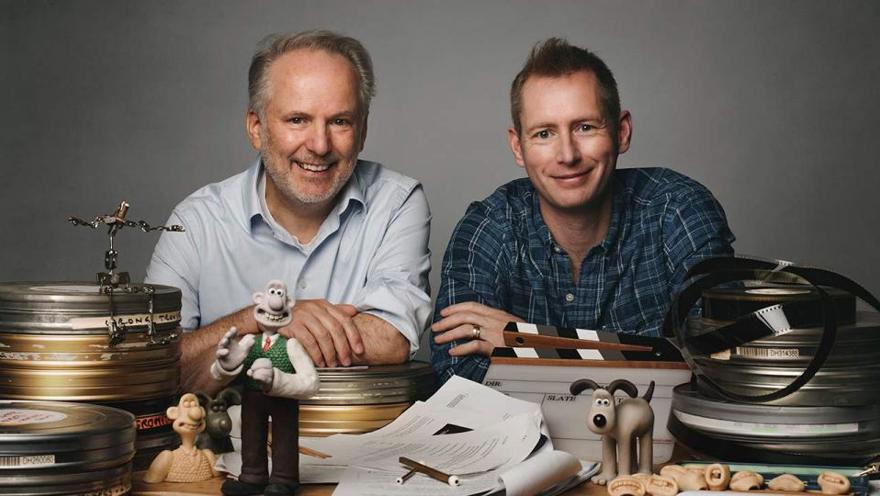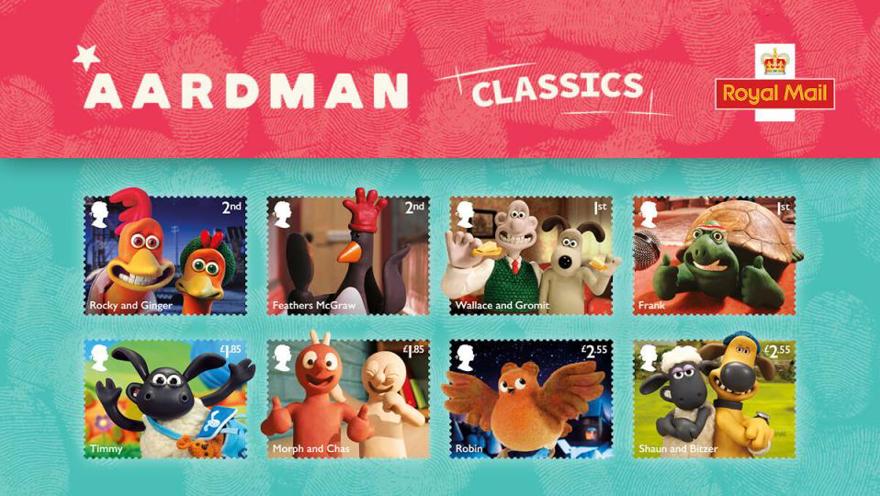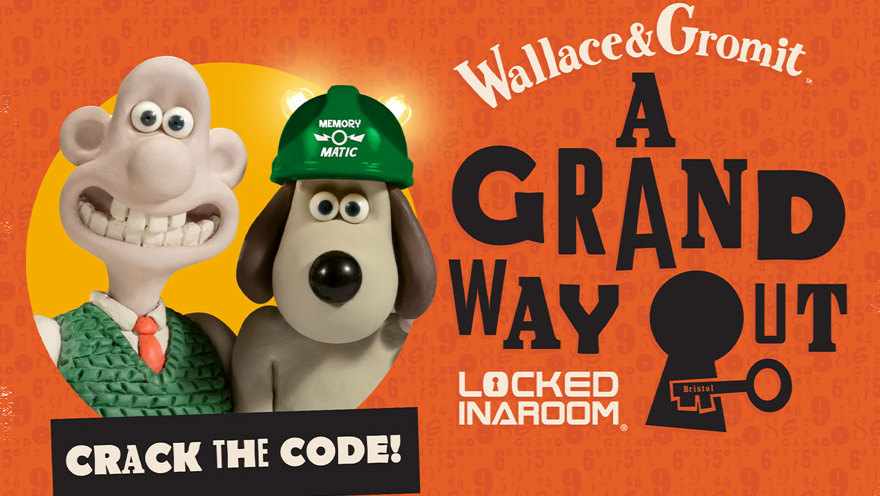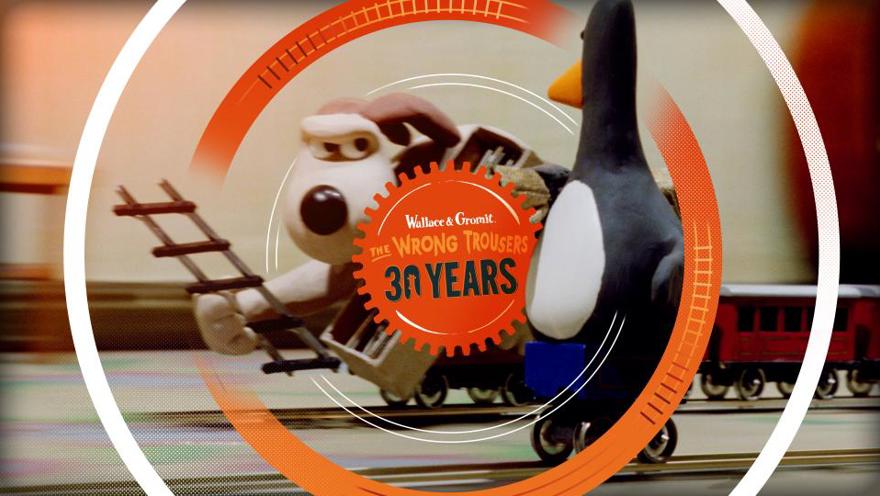 2021 - The Big Fix Up
At the beginning of 2021, Wallace and Gromit's first venture into the world of Augmented Reality was launched. The Big Fix Up invited fans to take part in the first-of-its-kind interactive experience, stepping into a real-time story to interact with the characters in a totally new and pioneering way. The Big Fix Up was a collaboration between Potato, Sugar Creative and Tiny Rebel Games and Aardman, and was accompanied by a spin-off, Fix Up the City, which allowed players to enjoy this AR experience in Bristol, Cardiff and San Francisco.