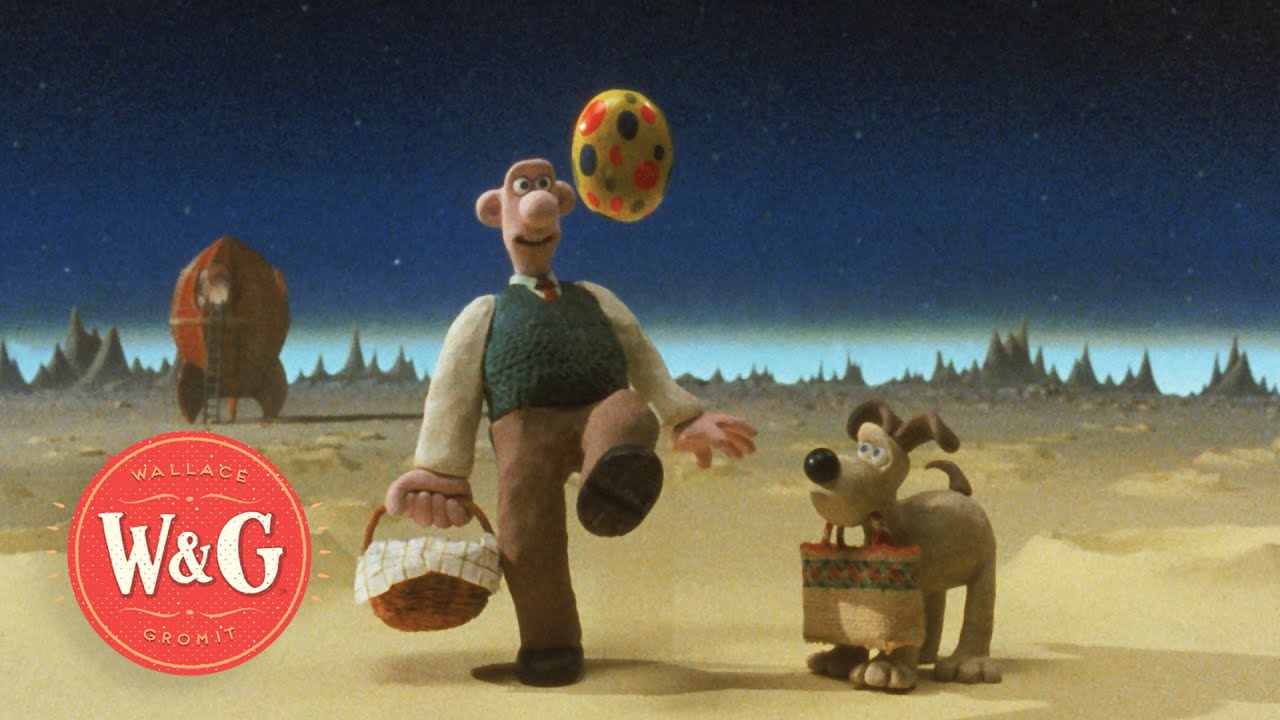 Wallace and Gromit enjoy a day out with a difference when a quest to find cheese prompts a visit to the moon. Despite a few hiccups with their homemade rocket, the duo makes a successful lunar landing, arriving just in time for lunch. But a strange, mechanical being isn't too happy to see Wallace eating slices of moon cheese...
With just moments to spare, Wallace and Gromit make it back to the safety of their rocket before the Cooker dishes out its punishment. The machine has spotted Wallace's skiing brochure and is captivated…that looks fun! But as Wallace and Gromit make their escape, it seems the Cooker's dreams of mountains and apres-ski will never be realised…but hang on, what are those two metal things that have fallen from the rocket? Alone on the moon once more, the Cooker attaches two pieces of metal to its feet and lunar skiing is born!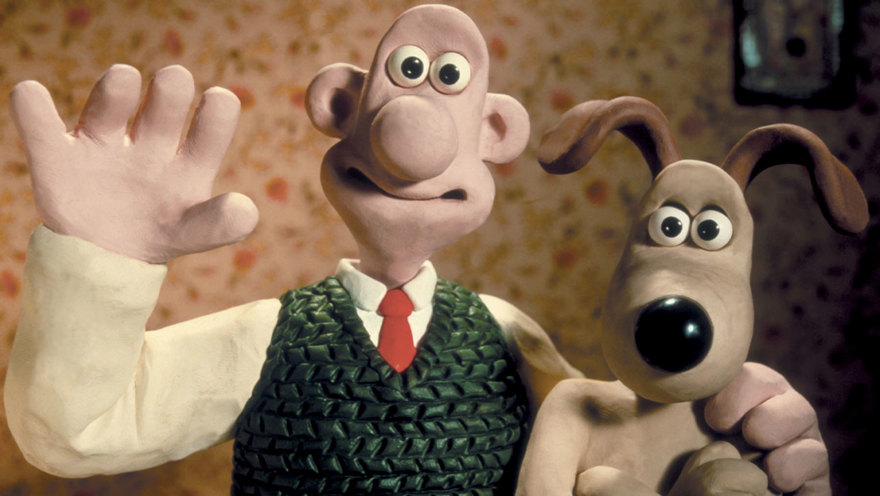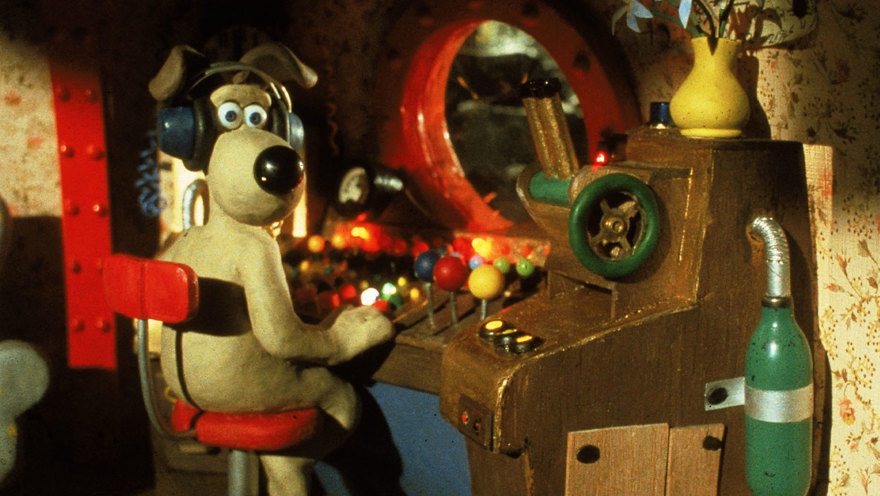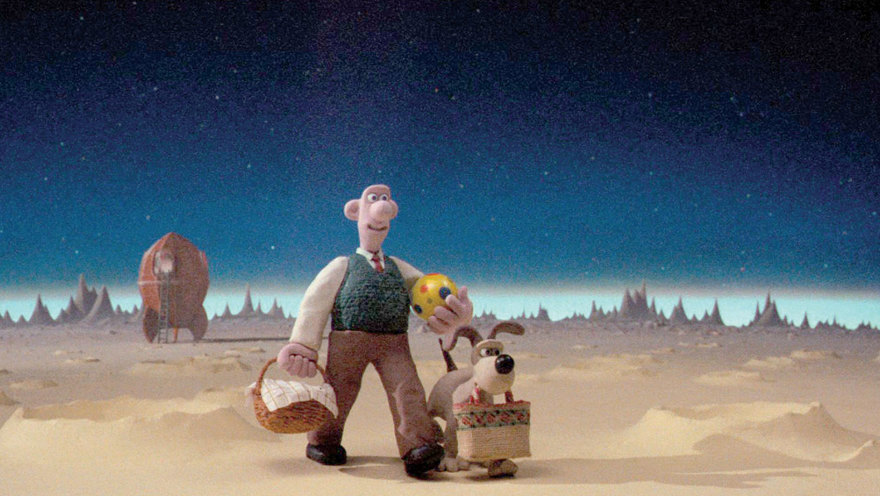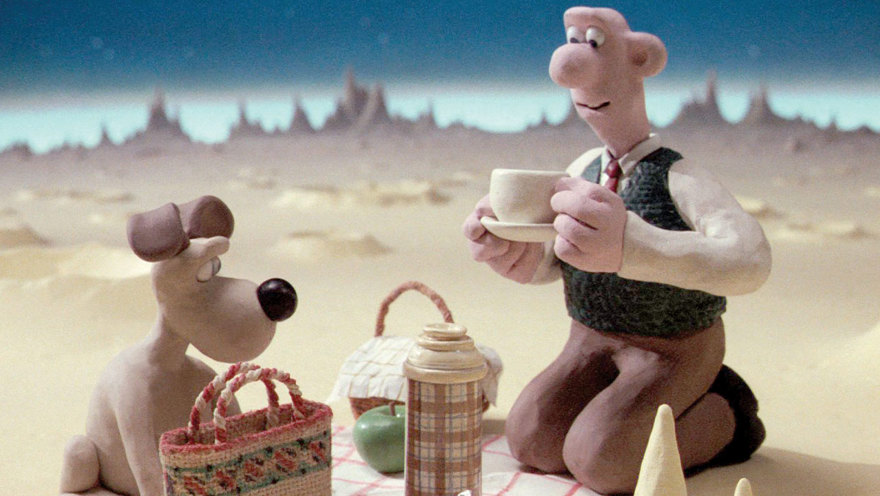 The story of A Grand Day Out began when Nick Park was a student at the National Film and Television School. During this time he met with Aardman's Peter Lord and David Sproxton, who offered Nick a job working on commercials. Nick was able to use the Aardman studios and resources to finish his film while working at Aardman.
Cooker
This gas cooker on wheels has a coin slot for a mouth and wonky antenna. Proud patroller of the moon, this strange machine isn't happy to see Wallace use moon cheese on his crackers. Cooker finds a new hobby and the film closes with Cooker skiing across the lunar landscape.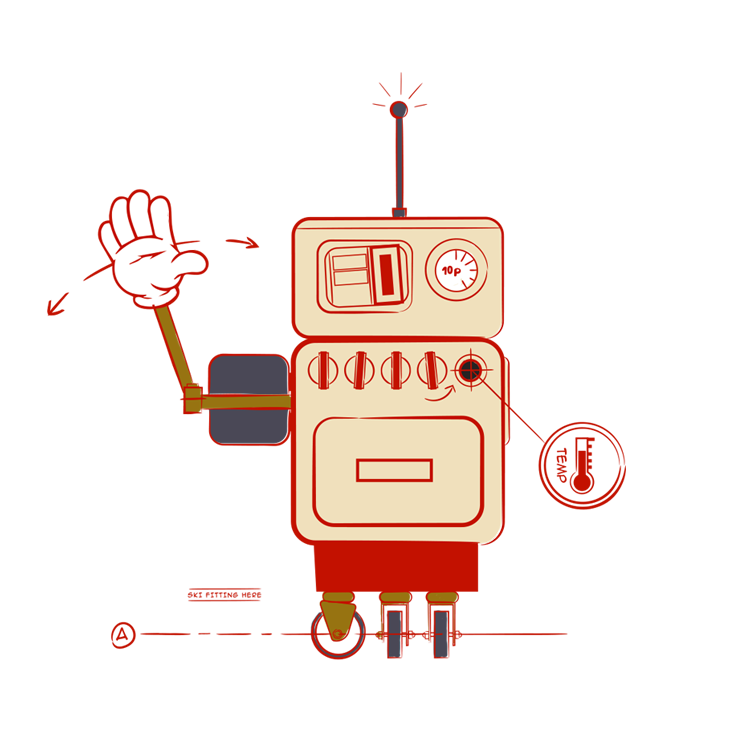 1990

BAFTA

WIN — Best Short Animated Film

1990

Academy Award

NOMINEE — Best Short Animated Film